Dream weekend Negril 2012: Jamaica's Biggest Party weekend!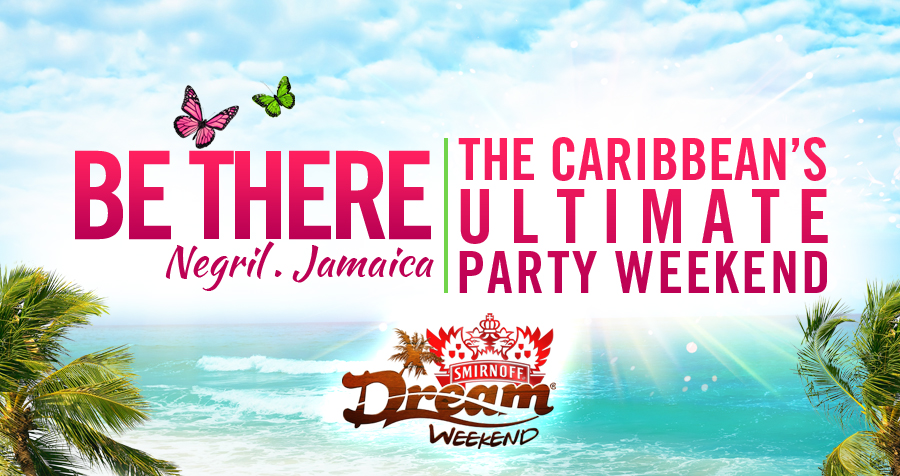 Trinidad carnival is the biggest and best total party package in the Carribean.  That being said, don't think that they don't have competition!  Jamaica has a party experience to rival even the mighty Trinidad carnival.  The two are not often compared as they encompass different genres of music and are 6 months apart but let me tell you,  Indepence weekend in Negril Jamaica is "Up Deh" in sheer size, intensity and fun, with Trinidad.
[amazon asin=B000WNXEUS,B007ZUSNCK,B000JT4HHY,B007NMM48E&text=www.amazon.com&template=carousel&chan=default]
Jamaica's independence holiday party weekend in the tourist destination of Negril has grown from strength to strength.  It now features NUMEROUS parties, all of which are (at minimum) drinks inclusive, from 2 competing promotional groups; Appleton Temptation Isle and Dream Weekend!
I got in touch with Phillip "P.P." Palmer from Dream Entertainment and got the lowdown on the Dream weekend party of the negril experience.
This will be the 5th staging of the Smirnoff sponsored Dream weekend.  This year the "weekend" will be expanded to stretch from August 1 to August 6th and will now include a total of 11 events.  To give you a sense of scale, last year was not as big as they expect for this year and Dream Weekend alone had 20,000 patrons according to the organizers.  When you realize that there is another competing set of parties with their own separate locked in patrons as well you can get an idea of the size of this weekend.
New parties on the schedule for this year include "Dream Live" which will feature live performances by I-Octane, Tommy Lee, Popcaan, Idonia and Beenie man.
"Beach Rave" is another new concept for the party weekend.  This party will feature House music and Techno.  having a party that ONLY features these genres is something new on the party scene here in Jamaica.
The last new party for the Dream weekend will be something more relevant to us socaphiles.  "Dream Miami Jouvert" will feature mostly soca and feature live performances from a top soca artist! (and I mean one of the BIG GUNS) I will update you once the deal has been signed. This will be a welcome feature in what is usually a fully dancehall weekend.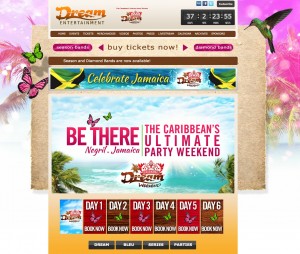 The last issue with the Dream Weekend is the fact that it coincides with the athletic schedule for the London Olympics.  Well Dream entertainment has that issued covered as well.  This year they will have the Jumbotrons, that we have gotten used to seeing in Half way tree, in their parties.  On top of that they will have live streams to the diaspora so instead of seeing halfway tree celebrations beamed around the world, Jamaicans abroad will see celebrations from Negril!
So as you can see, Negril will be the place to be for the summer and please remember I am only telling you about NEW features in this post and only DREAM events.   Who knows what special events and features Appleton Temptation Isle has up it sleeves.
Take a look at the Dream weekend website.  It's 235USD for the season bands that get you access to all the Dream Weekend parties and 412USD for Diamond bands that get you VIP access to all the Dream parties!
Stay tuned.  Later this week Lehwego will have more information on Heroes weekend in October.
DARE TO DREAM