Does Jamaica Carnival need saving?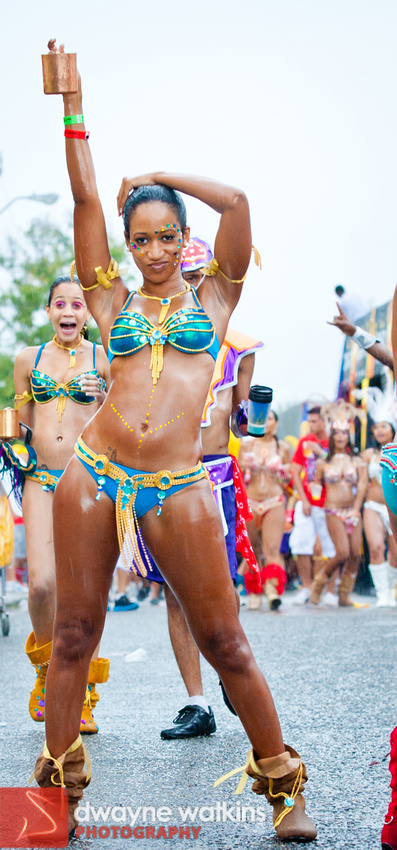 If you took part in this year's Carnival, went to a few of the 'fetes' and spoke to any of the other masqueraders you may have noticed something… Carnival in Jamaica this year felt..smaller.Now this isn't to say it wasn't FUN! The photos by great photographers like Dwayne Watkins will serve as proof to the almost illegal amount of fun we had on the road. But, despite the music, despite the liquor, despite the beautiful people (costumes…eh, not so much), one couldn't help but notice that 2012 was just, smaller!
It started with the fetes
Without going into actual fetes names (maybe I'll do that later), let's just say that some of the staple events of the Carnival season here in Jamaica felt like they were lacking that special spark they usually have. The DJs were good, liquor was flowing, the venues were nice, but for some reason they just didn't feel the same.
There were a few REALLY standout fetes, but, the difference is they were new, first time events. Events put on by people who while they may have had experience with Soca parties in the past, didn't hold fixed spots on the Carnival Calendar. For example, Sunrise, Jamaica's first breakfast fete. This was one of those new fetes, put on by what could be considered new blood, but, definitely stood out among the crowd of other staple fetes.
Overall it just felt like the something was missing from most of the staple fetes, like there wasn't that special magic.
The Road March
Then we get to the actual road march itself. While it's true that Jamaica Carnival is but a speck when compared to the juggernaut that is Trinidad carnival, the truth is, it was still a decent size and immense fun! [check the photos for proof!] One could quite easily get a bit of relief from that Carnival Tabanca by enjoying Jamaica Carnival. This year however, the crowd seemed noticeably smaller.
Here in Jamaica, we have two distinct groups of revelers. We have people in costume, and we have people who want to be part of the parade but aren't into the costumes. This group we call the 't-shirt section'. Normally, while you may find only a few hundred in full costume, you will fund multiple times that in t-shirts from the various sections. So, the crowd was always a decent size. This year however it seemed both groups shrank in size.
The source of the problem
I have no clue what the reason for the shrinking road march is, or the change in vibe at the fetes. My first instinct is maybe there needs to be a serious injection of new blood and new ideas. The old guards who have taken us to this point have done a great job, and they're still making improvements. But, we may need some fresh hands on deck to help to continue the growth.
I'm no expert on the history and growth of Trinidad Carnival, but I get the impression that a large part of why it is what it is now is constant innovation, growth, new blood and new ideas. New groups flourished from the older established groups and tried new things. Maybe this is what we need in Jamaica. As it stands now we only have 1 'band' maybe it's time to try something new? Maybe it's time that we had 2?
Think of the potential
Jamaica, despite having one of the largest populations in the Caribbean is dwarfed by Trinidad and Barbados (both of which when combined still don't equal Jamaica's population) when it comes to the size and scope of Carnival. Population size coupled with the fact that we are already a prime tourist destination for people all over the world should serve as a clear sign that there is HUGE potential.
I'm sure if the will, ideas and support is there we could transform our Carnival season into one of the highlights of the Caribbean in a few years. So the question is, why aren't we doing it?
Do YOU think Jamaica Carnival needs saving?