December 2012 soca fete list for Jamaica…Updated!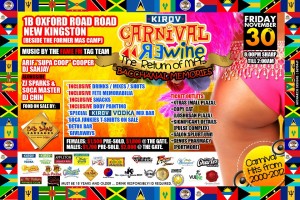 November 30  Carnival Rewine.
This one is on the brink of December but it's close enough that I think its fair to include it.   This will be the first edition I attend and I hope to have a video review to let you know if this will be a Lehwego recommended event from now on.
Full soca.  Drinks  included, memorabilia included, snacks included, Body painting included
$1500 presold.
December 1 Tailwind- Soca City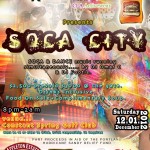 All inclusive bar and complimentary soup.  Food on sale
Full soca dancefloor and full dance music dancefloor.
Part proceeds to hurricane sandy relief.
December 7th  Bacchanal Jamaica Launch
Bacchanal Jamaica launches their new season in a new style this year.  With a proper fete for all to attend.
See the flyer for details!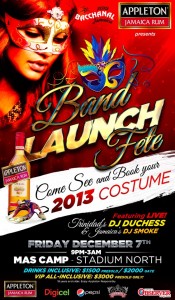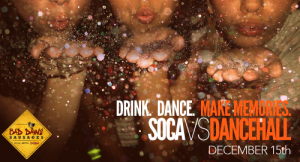 December 15th  Soca vs Dancehall  (Lehwego Recommended)
Endless selection of top shelf and hard to find liqour, all included.
Although this party traditionally includes a smidgen of dancehall it has proven itself to be extremely soca heavy and FUN!
Beautiful people, comfortable venue and endless drinks equals a good time for all.  Fully recommended by the Lehwego Crew!
Here is a smidgen of the new soca you will hear there!

December 26th  I love Soca (Lehwego recommended)
Growing from strength to strength I love soca is now a staple on my party calendar and a fully Lehwego recommended event.  I will get more info to you on this party as it becomes avialable.
All I want for christmas is SOCA!