Concierge Service for Carnival in Jamaica by Karnival by Kandi
It's a question I hear over and over.   "I live overseas, how do I get party tickets/a good hotel/safe transport etc etc."
In the past I have given information and guided persons and last year even tried my hand and physically helping out.  I have learned though, to stick to what I know and enjoy and leave the rest to the professionals.
So for all of you looking for help, I present to you Karnival by Kandi.
She is a full featured and well organised Concierge that helped MANY a Jamaican jump in Fantasy including myself.
It was a massive relief to have my costume delivered to me as I hate waiting in lines.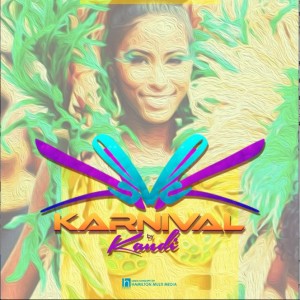 Here is some of what she offers:
Karnival by Kandi is a 'Karnival' concierge service that provides packages for person's to get to Carnivals around the region. We package your flight, costume, party tickets, transportation and accommodation for a seamless carnival experience in the country of your choice. For the upcoming Jamaica Karnival, we have packages that include any or all of the above. We will even deliver your costume and party tickets and fill out your immigration cards where necessary. We are a service driven organization, dedicated to providing a hassle-free Karnival experience for yourself and your friends. 
You now have no excuse to not come and enjoy Carnival in Jamaica.
#DotheDouble