Carnival info for local Jamaican carnival newbies: part 1
Carnival in Jamaica continues to get bigger and better with time. 3 main bands are well established in the carnival arena with a fourth, REBELLION, looking ready to launch in December 2018.
As such, locals have started to take notice, and many who have never partaken before are now thinking of dipping their toes into the carnival arena and playing Mas for the first time.
Many of you may not really know what to expect and so I am here to offer my personal thoughts to help you through this special time in your life:)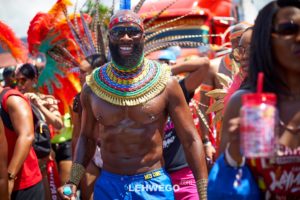 Mental attitude.
One aspect that is supremely important to how you approach carnival is your mental attitude.
Carnival is a safe space where the normally reserved and conservative can let their hair down, buss a sweat and enjoy our Caribbean culture without judgement. You have to go into this with an open mind and a positive attitude. Throw away any negative preconceptions of soca fetes and give that universally happy carnival vibe a try.
Get in de middle
In a carnival fete the fun is in the middle. Don't stand out on the edge nursing a drink quietly in a corner, or that's ALL the fun you will have. Make your way to the middle too; to take in the vibes and the smiling faces, and soon enough you will become one of those smiling faces.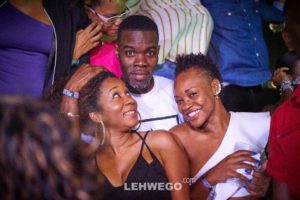 A smile is your passport to the fun
Fellas, you will hear that there is enough wine in carnival to stone dog. Well if you walk around with a scowl looking like a stalker on the hunt you will get absolutely NONE. In carnival, your smile and vibes is your passport to fun. Make eye contact with your prospective wining partner while wearing the broad smile of someone genuinely having a good time and you will be alright.
Also, remember, not everyone wants to dance with you. The hints to move on will be gentle but when you get one, move along and keep the vibes going.
For the ladies, carnival is your time to shine. Carnival is the one place I have been where women feel free to move up to a man they fancy and give him that carnival wine. In carnival, it's completely normal to release your inner she-ra,…. if you want!  If taking in the vibe without any male help is more your thing Carnival is good for that too.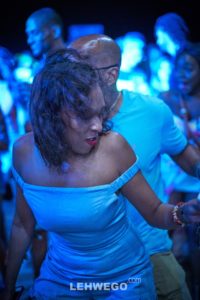 Look out for more tips and pointers to help you make your Carnival in Jamaica experience the best it can be!  Part two to this post coming soon!
WILL YOU JUMP CARNIVAL FOR THE FIRST TIME THIS YEAR?