Carnival in Jamaica. What makes carnival "yah so", so nice.
My feet are sore. I don't recognize the darkly tanned man in the mirror, but I'm home. The debauchery of Trinidad carnival is over and its time to slowly accept our carnival Tabanca…..or is it?
Here in Jamaica we return after ash Wednesday to the start of our carnival season which ends on April 3rd with OUR day of mas, we call our road march.
What is it that makes our version of carnival so much fun?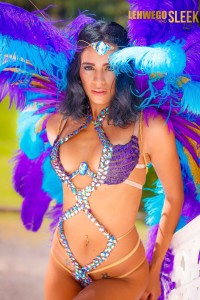 1. Timing. Jamaica carnival is right after lent. What's better than a carnival to celebrate the end of lent. . The timing also coincides with the period of maximum Tabanca after Trinidad.
2. Costs. Jamaica carnival is less expensive in every way. There are no "special carnival rates" at hotels designed to rape your pocket. Fetes are very reasonably priced and give great value for money. Our best fetes are among the best in the region, no doubt about it. On top of that, for almost all the Fetes you don't need to know anyone special or be part of any clique to attend. More of the Fetes have online tickets and all you need to do is be quick on the draw.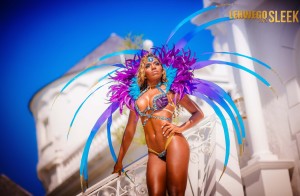 3. Comfort on the road. In Jamaica, carnival is an import. It's been here since the 80s but it's not seeped in tradition here. Jamaicans don't yearn for more culturally significant costumes or complain the costume don't stick to theme. In Jamaica, carnival is a time to party hard with good friends. It's a time to put on a Sexy costume and be admired and photographed. In Jamaica it's all about the fun!
The parade starts and ends by the National stadium with ample parking
In Jamaica the road is comfortable and wide with space for the crowds without any claustrophobic areas. Weather is fair and not too hot.
Drinks are generally easy to get and water is always accessible with bagged water carried throughout the band by men using buckets.
Snacks carried on platters can be sighted on the road as well.

At lunch Bacchanal Jamaica provides all sections, a good meal, shelter from the sun and a chair to sit on. Those are basic and mandatory lunch time essentials. Other sections, not calling any names, will blow your socks off!
After lunch people tend to shed some of their costumes and the real jamming starts.
The route is shorter than Trinidad so you have more stationary time to jam and end up with less blisters and soreness
After the road, the parade ends at the start point and Bacchanal Jamaica treats all revelers to a full dinner and an after party which usually also includes a stage show by a respected artist.
You finish with a belly full of food and a mind full of sweet memories
4. Novelty. Can you remember the first few times you did Trinidad carnival? The thrill of fixing past mistakes and doing it better year after year? Well you can relive that experience here. As we grow you get to grow your experience with us. The Newness just gets sweeter each year.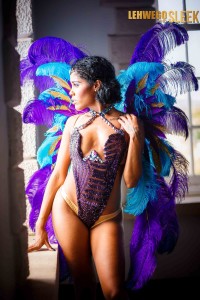 So if you haven't been here for carnival and you have the vacation leave and the required funds, don't let it miss you. Jamaica carnival is worth your time.
Are you coming?