Carnival in Jamaica is postponed again….here is what you need to know.
So, at long last the government of Jamaica has made a final decision that we kinda all expected.
Carnival in Jamaica is postponed to April 11, 2021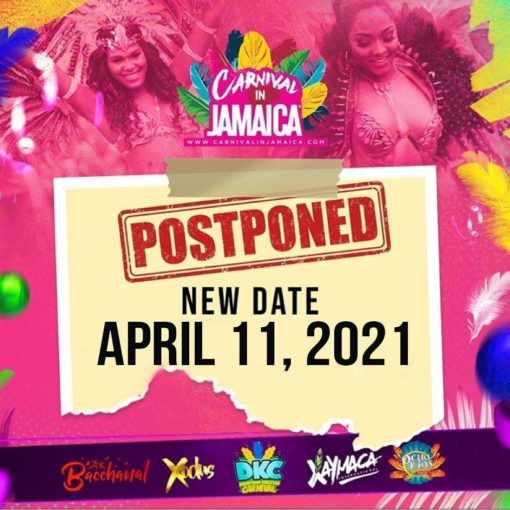 Local Jamaican infection rates have been on the rise with hospitalizations and deaths also increasing alarmingly. Carnival just wasn't in the cards and now that our general elections are over, the government is getting things in order to try and get our numbers back down.
What does this mean for your money?
Well, as universally stated by all bands, refunds are not an option (if any of the local bands are to survive). The bands are however committed to your carnival experience, albeit later than hoped. And your spots remain booked and secure. If you can no longer attend, several of the bands have sellers markets which should perk up closer to carnival day.
I can't speak for all th e carnival week events but rest assured that most locally promoted events will make the move to April including Moonshine, Sunkissed and thePMfete
I feel confident that the bands and events will also do what they can to make the next staging worth your while.
So, for now, it looks like 2020 is a lame duck.
Here is looking forward to 2021…..it must be better than this!