Caesars Army Ambush Jamaica 2014
This is one that many have been waiting on. Arguably Trinidads best jouvert experience is coming to Jamaica, Saturday April 26th from 2am to 7am!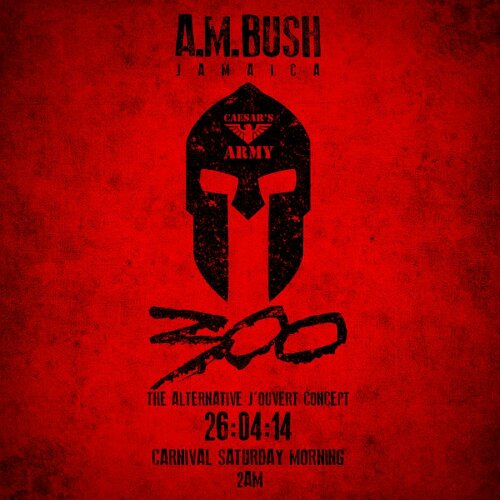 Many have differing thoughts on the Roman Invasion but my opinion on the matter is this can be the catalyst that takes Jamaica carnival from an event for Jamaicans and a few in the diaspora, to a destination for Carnival lovers throughout the world (literally).
As fantastic as some of our events like sunrise are (and I MEAN fantastic) they are unknown outside Jamaica and won't as readily bring new revellers to our shores.
Now given time, we could grow carnival ourselves, but Ambush IS coming. We have access to a growth shortcut with their presence. We should use the opportunity to showcase our local offerings!
Now at this point it's cutting the carnival pie into one more slice but in the long term the pie will GROW with foreigners coming and attending multiple fetes (mostly local). I also think that all the issues with fete overlap will get sorted out….. I have faith in the powers that be. Make the timing work… That Saturday we will attend both Ambush AND Sunrise!
This event is super exclusive for this first year. Only 300 will be strong enough.
Look out for more Info on location ticket reservation, prices and more coming to this post as updates soon!
Email [email protected] for ticket reservations!