Bacchanal Jamaica 2014 costume sneak peek so far
It's late December and if you aren't well on your way to being fully prepared for Trinidad you have a serious problem.  For those of us who have Trinidad under control it's time to sort out plans for "doing the double"
Bacchanal Jamaica is getting their show on the road on January 3 with their official band launch at the mas camp.  At that time we will see all they have to offer. Till then they have graced us with these three teasers
What do you think? Are you looking forward to this year's offerings?
Remember that you can start to make arrangements from now to upgrade your costume with lehwegofrontline. You can get unique parts with us to fit your budget be it big or small!
Advertisement: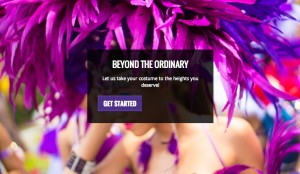 Are you DOING THE DOUBLE?