Are you going to #dothedouble in 2016?
2016 is just a few short days away and Trinidad carnival is only just about a month away. We are all in full out preparation mode but I'm here to remind you about something else.
I'm here to remind you about the eye wateringly unpleasant emotion of carnival tabanca.  The pain of knowing that the euphoria and joy of carnival is gone. I'm here to remind you that last year you sat at home dreaming, wishing it would come back even if just for one more day.
Well,  remember also that I have been telling you for years that the solution to your tabanca problem is only just a short flight away in the island of Jamaica.
CARNIVAL IN JAMAICA is perfectly timed immediately after lent and allows you just enough time to recharge your wallet and regrow that toenail you destroyed in Trinidad carnival.
It is new, exciting, changing (for the better) in dramatic fashion year to year, and best of all offers amazing, almost ridiculous value for money.
In Jamaica, drink inclusive parties start at about 30usd and even our top of the line food and drink inclusives top out at under 100usd while giving you a beach house-esque experience.
In Jamaica we give you fetes held in venues that can only be described as tropical paradise and filled with veterans as well as new recruits as carnival finally has found the support of locals, the diaspora and foreigners alike here.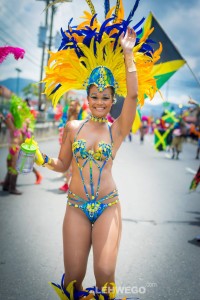 The road parade by Bacchanal Jamaica is SECOND TO NONE in terms of organization and our costumes have made such a dramatic improvement in the last few years I'm itching to see what 2016 will bring.
So if you heed my words, start looking about flight and accommodation now.
Costumes will be launched on January 8 and will go on sale immediately after.
Do not hitch if you want in with our super popular Lehwego and Sleek section. We have more spots available but trust me the demand is higher. Put that money down…..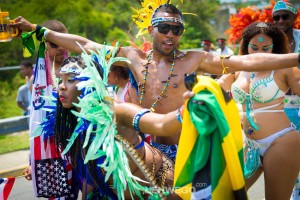 Look out for lots of helpful posts to get your #dothedouble experience off to a good start in the coming weeks including the return of the Lehwego fete calendar(to be updated soon), tips and info on accommodation, transport, food and more!
Carnival in Jamaica….LEHWEGO!