2012 UWI Mona carnival review by ManLi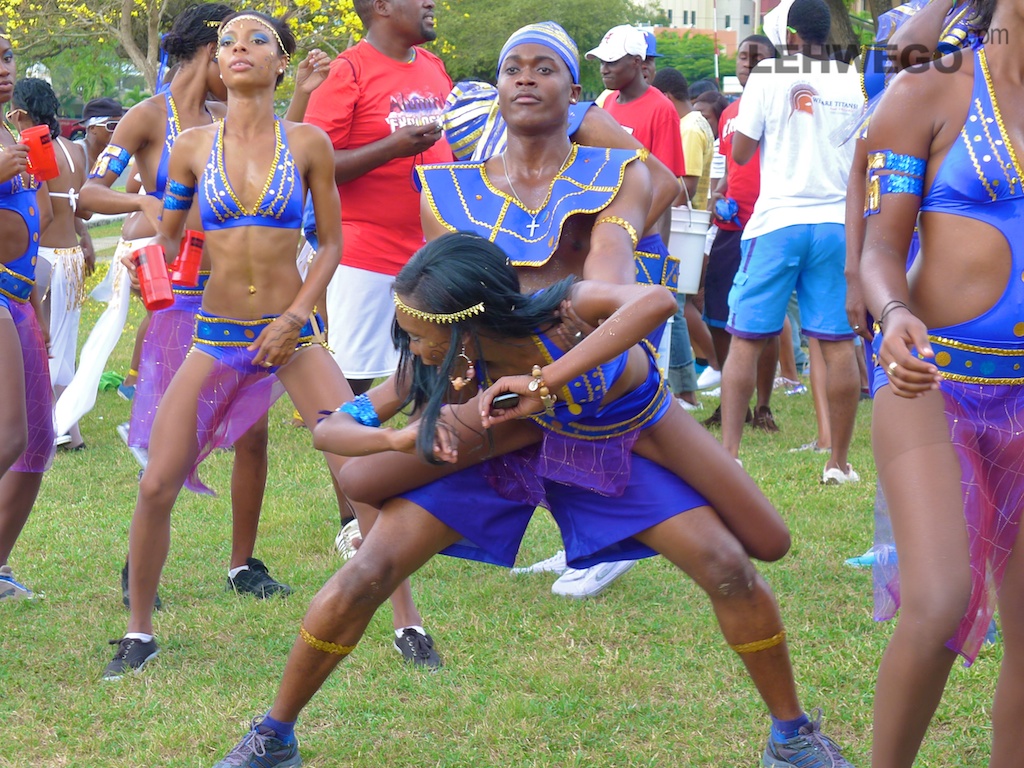 Once again, UWI carnival has rolled around in Jamaica.  This year, Island Mas Jamaica took part with a T-Shirt section.  I have been keeping tabs on Island Mas as I see them as the future of carnival in Jamaica  and so I decided to revisit UWI to see how carnival looks now.
The UWI mona campus has changed dramatically since I was there in the 90's  (oh lawd I'm old) and looks more modern.  It is now starting to look like a place where future leaders, of world class quality, can be produced.
We gathered with Island mas at 1pm and soon started up the road.  Both thinkAkil and I were prepared to see a display of colours and costumes to keep our cameras occupied.
There was a good variety of costumes. Some of course looked more like prep school arts and crafts projects which is understandable. Other sections had a genuine carnival costume look to them.  That being said, the best looking costumes were very similar in appearance to some trini costumes from last year.
Well, lets say that within a few minutes of the start I had an abrupt reminder of what carnival means for an 18-25 year old in Jamaica.  At that age there is only ONE thing on your mind. All other things relate only to that one thing.
We saw fellas juking up…and down….left…..and right.  We saw girls jump out of trees onto guys, summersaults, boom flick, the list goes on!
The scene was very reminiscent of a video of Dutty Fridays or other dancehall video.    I'm surprised no one got hurt!
However, it is always important to always take a look at the young folk as they generally hold the key to what the future will bring.
It's pretty clear where the vibes (winery) that exists in Jamaica carnival originates and develops from.  It is apparent that costumes and pageantry are less important and people come out to let loose all their sexual inhibitions.
Fortunately as we get older we start to appreciate the finer things in life and can also afford them and so Jamaica carnival is thankfully a little less "extreme" in the display of public sexual dis-inhibition and also home to much more beautiful and intricate costumes.
In terms of carnival, Jamaicas future looks "acrobatic"
Here is a gallery of the more acceptable shots and take a look at some of the Tamer clips I got, in the video after the gallery!
Soon, thinkAkil will chime in with his own opinion, photos and video!
http://youtu.be/Q743y3EC1TU