Weight loss suppliments for Trinidad Carnival 2013
Many moons ago our resident fitness pro elleboogie told us about suppliments to get stronger and to train harder. I can only hope you put that information to use and are now ready for the next stage of your carnival fitness preparation.
I talked to you before about what it would take to get slim and trim for carnival. And I also gave you tips, long ago about how to eat better for that carnival physique. Now we move on to the next level.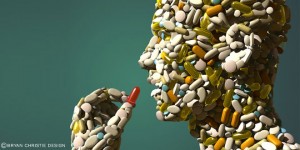 Supplements
Now lets get things straight. Talk to your doctor if you have ANY health issues before taking anything mentioned in this post. If you have diabetes or any other illness this is definitely NOT the post for you. Talk to a professional nutritionist!
If you are as fit as a fiddle then read on. Elleboogie is a pro. When its time for her fitness competitions she uses suppliments to get the edge she needs to win. Well Carnival is my Mr. Olympia and I want to WIN! I asked her what she uses.
Naturally occuring products
CLA (Conjugated linoleic acid)
This fatty acid apparently inhibits the enzymes needed for fat uptake in your fat cells. This leads to more fat going to your muscles for use as an energy source. It is derived from natural sources such as sunflower etc and can be taken all year round.
These products are derived from the stuff that gives raspberries and strawberries their taste and work to increase your metabolism slightly while controlling your appetite. They occur naturally and have little to no side effects. In super duper high doses in lab animals they can antagonize testosterone receptors but don't worry guys you would have to have about a gram a day. In any case if you block the receptors your natural testosterone levels would increase to compensate pretty quickly. Ladies….none of this testosterone talk applies to you. Buy some here
Another useful natural suppliment is TTA.
This is a naturally occurring fatty acid that helps, among other things, to keep fat away from your fat cells and increase your metabolism as well as making your insulin work better so you need less (which means less fat deposition).  Buy some here.
Thermogenics
These are products that basically increase your metabolism so you burn more calories just sitting there. This means even more calories burned when added to your normal workout regime.
A good one used by elleboogie is oxyelite Pro. Another popular product is hydroxycut.
High Intensity Interval Training (HIIT)
Of course diet and suppliments will only get you so far. In order to REALLY supercharge your weight loss/get ripped plan you MUST do some form of exercise.   THERE IS NO WAY AROUND THAT!!!!. As I have said many a time….HIIT is the way to go for both your endurance on the road and to lose weight now.
It's less than 70 days to carnival 2013! Do what you need to do to BE READY!
thanks to skeptical raptors blog, whole 9 and the straight dope for the images!