The first small step! Keeping my promise for Trinidad carnival 2014.
On the 29th of June, 2013 I put my money where my mouth was.
I took my first step up on stage in a guest pose as a demonstration for next years male physique category for the Jamaica amateur bodybuilding and fitness Association's show.
It was both a nerve racking and eye-opening experience.
On one hand I gained valuable experience and confidence on stage while on the other hand I saw very large, muscular and defined men (weighing the same as me) doing what I want to do next year and wondered how I could possibly get in that kind of shape.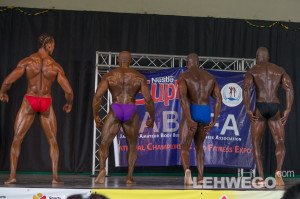 Attending the show allowed me to see what is required to do this for real next year.
My resolve is hardened and I am committed to this path.
The next year will see me continuing to train with my trainer Orlando, as well as educating myself on what needs to be done to diet like a pro.
My diet is the one aspect of my preparation I really fell short on this time around.
Next up is some academic work I have to sort out and I have been putting in my hours at work.
By the time Trinidad carnival rolls around I will be fully ready for some rest and relaxation.
Remember to take a higher path yourself. Push yourself to be better. Step out of your comfort zone and step up to higher heights, whatever they may be for you.
Take a look at a few photos from this years show.
Are you keeping your promise?