No gym, no problem! Home workouts for Trinidad carnival 2014
advertisement: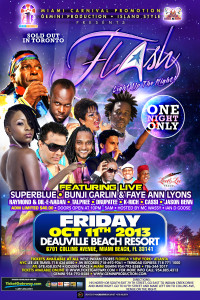 In today's busy lifestyle it's often hard for the working man or woman to make it to a gym to get or stay in shape. I always say though that where there is a will there is a way.
Getting in shape does not always require a gym. With some instruction and a lot of good old fashion willpower you can get buff in the comfort of your own home.
I have scoured the net for a few instructional videos on how to go about this. The videos cover cardio, sculpting and building exercises.
Take your time and get into these and any others you can find on youtube.  Don't let anything stop you from getting into the best shape of your life!
thanks to http://blog.sijmon.nl/ for the cover art!