2013 was one of my best carnivals. It was better for several reasons. For one, we went to and enjoyed more parties than ever before. Another, and likely the biggest reason, is the presence of all my carnival crew (this year everyone made it down).
But another factor is the fact that I felt fit and looked fit too. This gives you the kind of self confidence that no fancy clothes or expensive trinket can bring. The kind of self confidence that shows when people see you. The kind of self confidence that makes a mild mannered, soft spoken, shy guy take off his shirt at EVERY FETE!
Today I want to highlight and thank the people in Jamaica that helped me this year on my ever continuing journey of fitness.
[amazon asin=B006H1NOWM,B004W69KWC,B004DEPP6I,B004UBYH90,B004UBXOA8&text=www.amazon.com&template=carousel&chan=default]
Kevin Wallen.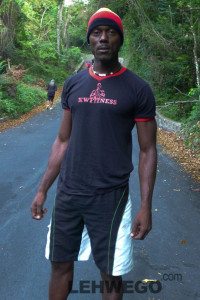 Kevin Wallen is a man of MANY talents. Radio personality, life coach, motivational speaker, on the Jamaican national wrestling team…I could go on. He takes time from his busy schedule to run a fitness class in the mornings at Mountain Springs at the top of Widcomb drive. The class is at 5:45am Monday, Wednesday, Friday and Saturday. This class is fun and having a group of people to work with helps with motivation to get the job done. We have watched several members transform their bodies and most of us can now do things we thought impossible only a few months ago. And fellas, getting superfit has all sorts of side benefits if you catch my drift!
The classes are generally free to try for a session or two and incur a small fee thereafter (less than the cost of a good lunch per session) and the option for more intense personalized attention on the hill and at the gym of your choice is available for an additional fee.
Call him at 876-371-4510 for more info.
Orlando Roper.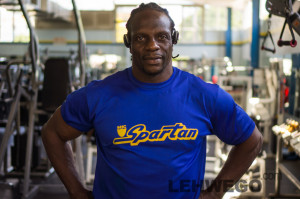 This former bodybuilder is a well known trainer at Spartan health club. I decided only in the last 3 months before carnival to use a trainer in the gym and my only regret is waiting so long to start. His philosophy with respect to his craft is to work hard with perfect form and enough reps to build the muscle.
For me his focus was on building muscle. His philosophy is that of keeping the tension on the muscle till it gets in the "building zone". Let me tell you…the building zone is not very comfortable…but its where you need to be if you want to make a real difference to how you look. As a trainer I have to give him his props as he never leaves me alone to do my sets, he is always there to correct my form, to spot me and ensure I finish the assigned reps. He also strikes a balance between giving you "challenging" weights and keeping it realistic. At the ripe old age of 39 my body looks more muscular than it did at 19, 29 or any other age.
You can contact him at 361-9048 to arrange your path to greatness!
[amazon asin=B000QSNYGI,B003V5LXEI,B002HHREU8,B0015AQL1Q&text=www.amazon.com&template=carousel&chan=default]
Jamaica carnival is just over a month away. Time is short but if you make the effort and use the services of these people I assure you…you will see a difference on the road.
As for me I have decided to take things to a higher level. I will be using the services of both these trainers for an entire year. Using Jamaica carnival and Cropover as assessments for my progress. 2014 is going to by my 40th year on earth and I plan to highlight the hotties over 40 album on Trinidad Carnival Diary….in fact in 10 years I hope to force the creation of a hotties over 50!
This is going to be a way of life for me…I plan to live that life to the fullest!
BODY UP!