How much do you want this!?
It's December 3rd. Last week was a very rough week with a lot of turmoil and NO GYM. That week has given me time to gather my thoughts and focus my energies in several aspects of my life.
It's time to put aside some of the daily habits that waste your time and focus on your goals. I have several goals but the one relevant to this blog is getting in shape.
The fetes are sorted, most things are paid for (almost). It's my time to get in shape for the big show.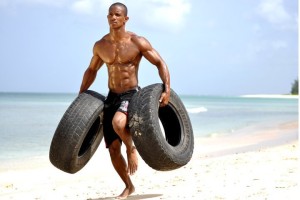 I want to hit my 40th later this month in the best shape of my life …..I want to go to carnival in the best shape of my life …..and in July I plan to hit the Jamaica amateur bodybuilding and fitness association stage in the best shape of my life.
All this requires is :
A decision that I'm GOING to succeed
The right information and guidance
Focus
Discipline.
I have started and plan to do my absolute best!
Have you?
Thanks to Doddy dodson and Ulisses Jr for the photos.