After years of missing roast in Barbados and Trinidad I woke up the morning of roast Miami late!
After a hasty shower we raced to the dock forgetting one of the crew at the hotel in our haste…. Fortunately roast carried a taste of the Caribbean to Miami by being late.  For once I was happy for a late start.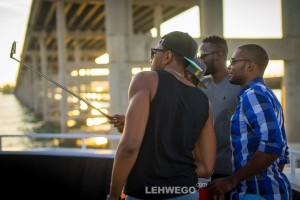 The fete started with a light but tasty breakfast to supply us with the energy needed to party for the next few hours.
We headed to the top of the ship (yes its huge enough to be called a ship)  and started the party.
The crowd was slightly smaller than expected but let me tell you that the vibes were on point. From the first 10 minutes the boat was on fire and the wining fire raged the entire cruise. The poor bartender was soaked in sweat trying to keep up with the orders (all inclusive fetes rock!)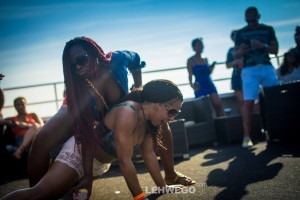 After a while the party got absurdly raucous… I have about 10 minutes of footage that belongs in a HBO soft core adult feature rather than a fete video….
the end result and verdict
I LOVED EVERY SECOND OF IT.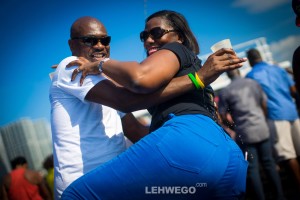 Once again roast has more than delivered. This was a boss fete and despite its relatively small size (that will change next year) it has a whole hearted, all inclusive, DUTTY WINING, FULLY #lehwegorecommended status!