Miami Carnival with Revel Nation Review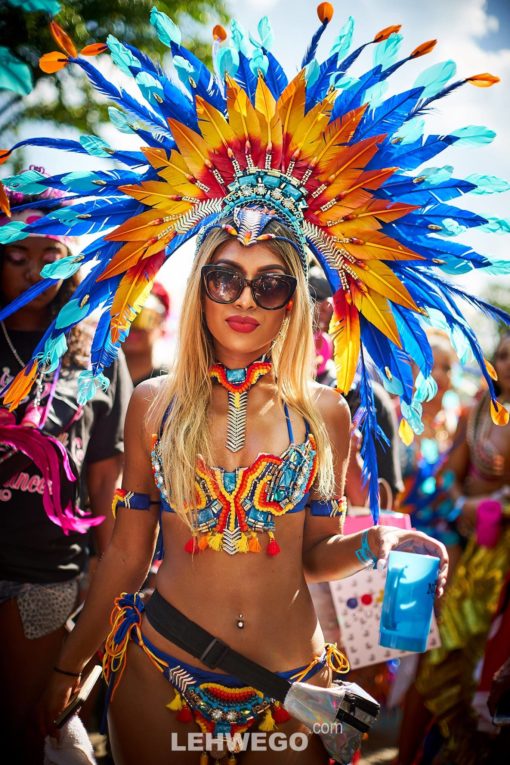 Another Miami carnival but this year with a new band. We had heard a lot about Revel nation last year and decided to see if all the hype was justified.
As usual Miami carnival got off to an incredibly late start. I'm not sure why this happens as it seems that all the bands and trucks are ready from the advertised start time of about 10-11am. All the same by the time the trucks got on the road the crowd was present and ready to jam from the first step.
The eyecandy in RevelNation was really a sight to behold. And the vibes were nice from the start with plently of smiling faces for me to take pictures of.
The bar service and ameneities on the road were great as well. Apart from short waiting times for drinks they also had things like ice cold wet towels to cool you off when the action got too hot. That cold towel saved my life cause the road was HOT!
In the evening I'm happy to say the process of crossing the stage was much improved by the carnival organisers and the bands and masqueraders were able to cross seamlessly. RevelNation put on quite a show and came second in the band competition.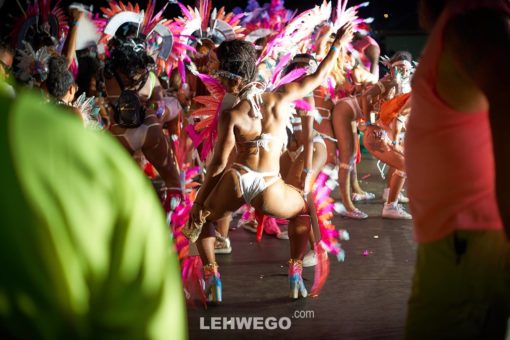 Overall I'm really impressed by the vibes and look of RevelNation and also by the kind of "We are family" vibe I got there.
I'm looking forward to coming back next year and can give RevelNation 2 thumbs up. They are definitely #Lehwegorecommended