"Lush 2012: The Ultimate Cooler Party Experience"
While everyone is looking forward to Trinidad Carnival, I'm still looking back on Crop Over and the experiences. One of those experiences professed to be "the ultimate cooler experience". This was the first time "Lush" was held in Barbados, by the organisers Le Frere International.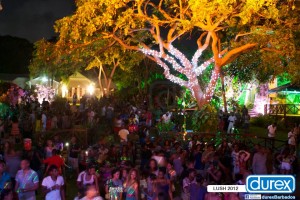 The marketing leading up to the event made full use of social media, Facebook in particular, and the event itself was strategically scheduled on Wednesday, 1st August – the Emancipation Holiday. There was nothing else to go to that day, which meant that there was only going to be one place where anyone was going to party.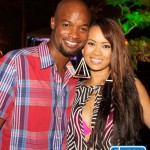 I had already made up my mind to go, but I had to convince some partners of mine to come for the trip, as they weren't as convinced that it was going to be a good idea. Bajans in general are reluctant to try out new things. Eventually, it was 4 of us, a cooler full of ice, Hennessey, Courvoisier, Johnny Walker Black, Skyy Vodka and Mount Gay XO (I know it sounds excessive but rest assured nothing was wasted and we were still [relatively] conscious at the end of evening) and some folding chairs.
N.B. There will be a future post on folding chairs, which I consider to be the greatest invention known to man and is part of the essentials when it comes to liming. Certain things you shouldn't leave home without: money, bottle opener, folding chair…
Road Trip…
Considering the size of Barbados, I am sure most people think the idea of any place being considered "far" is maybe a little ridiculous. That's not true. Anywhere in St. Philip is far. Anywhere more than 5 kilometers from Six Roads in St. Philip is VERY far. This is a verifiable fact by anyone who has ever lived in Barbados (except for people from St. Philip, who remain in denial).
There was no trouble finding the venue – Pollard's Mill, St. Philip – but it did take some driving. However, as soon we arrived, it was clear to see that the destination was worth it. Visit the website (http://www.pollardsmill.com/), and you see how beautiful it is just from the outside. The inside, you can believe, is even better.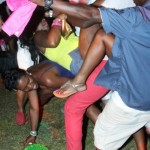 It was scheduled for 4 p.m. to 10 p.m., but we got there at about 6 and it ended about 12. Those 6 hours in between? Epic. There couldn't have been a better start and I definitely felt like I got my $60 worth of fete. The vibes were just right all through the evening. Wines and wuk-ups were freely available. Everyone was friendly and there was a smorgasbord of nationals from the region and beyond, which was perhaps the most impressive feat of all, given this fete was in its first year. Even as large as the estate was, it was packed with people. And those folding chairs really came in handy…
Lush got a 9 out of 10 for me. (see http://www.facebook.com/lushcoolerparty for pictures)