Kadooment with Xhosa Barbados 2015
Mega Monday!  We made our way to the stadium with anticipation.  We were in uncharted waters. A new band hitting the road for the first time. Plus we had a section, Defiance, on the road as well. Distribution was "challenging" as expected for a new band but the road would be the main part of Xhosa's first impression.
Well I'm happy to say that from the start Xhosta made a good  impression, with a tasty breakfast IN the stadium allowing the masqueraders to fuel up and stay cool close to the assembly point.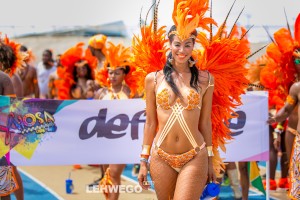 In a few minutes we had our turn on the stage and it was out on the road without too much waiting or wasting of time.
The road had vibes from the start with Dei Musicale,  Nuphoric and Richie RAS to name a few of the brand name Dj's.
The crowd was perfectly sized and I never had a shortage of wine or subjects  to  photograph.
I am also very happy to report that drinks flowed well all day with no long waits at the drinks truck.  AND just like Jamaica, drinks were also available from portable bars on the road.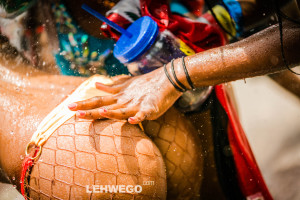 At the end of the day we jumped from about 10am till 4pm and quickly made our way to the after party at the Carlisle dock by the Jolly Rodger. . There wasn't too much partying, but the post jump meal was huge (although the line was huge too) and we ended with a belly full.
Xhosa Barbados has, in their first year, provided my best kadooment road experience. And I mean this honestly and not because I have a section.
Convenient start point with a solid breakfast.
No long wait to start on the road.
Great vibes on the the road.
Easy access to drinks.
Great post jump meal.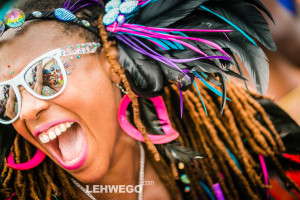 Now it wasn't perfect by any means and Xhosa  did have complaints but the problems I saw had relatively easy fixes and given the Xhosa promoters experience  with providing good experiences with roast etc I expect amazing things for 2016!
Take a look at a video of the day and photos below