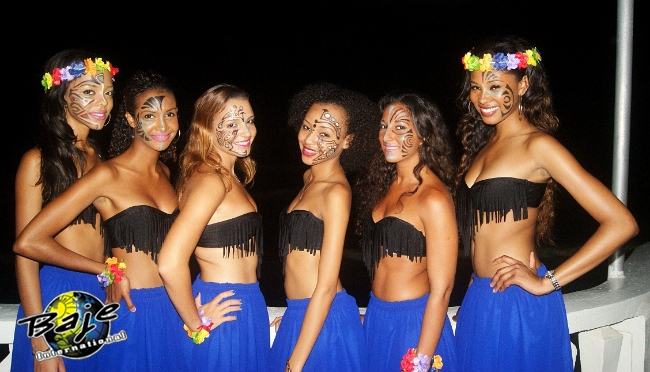 Safe to say my Crop Over has officially started. This Saturday past, I went to Baje Kampai, held in collaboration with Boomtribe. Baje's fetes are known for pulling a crowd and Boomtribe's parties are known for having maximum vibes, so being in attendance was a no-brainer.
The crowd was no surprise. Eye-candy galore…
Was a bit of a little of a let down as far the vibes were concerned. I'd be lying if I said I didn't have a good time – I just didn't have the great time I was expecting, especially from a Boomtribe fete. Baje's regular crowd has attracted a reputation for being "stush" on occasion and it did seem as if patrons were a bit unwilling to let loose at times.
Intermittently, there was some freeing up, particularly when none other than the self-proclaimed Mr. Crop Over himself, Li'l Rick, appeared on stage and performed a number of his many songs already out for the season, including the wildly popular I Like Muhself   (there's no way anyone could hear this song and NOT want to let loose and party).
All in all, it was a decent warm-up for the month to come. I'm ready for more!
You can see pics from Kampai here . I think I'm in there, somewhere…
Let The Wuk Up Begin!