Your Cropover 2013 preparation plan and budget part 1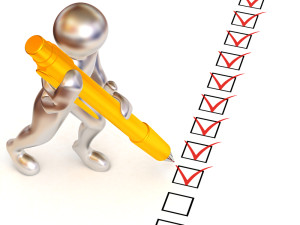 This year is going to be more hectic and expensive than previous years, but also, hopefully, much more fun. This year, I will be attempting a carnival quadruple with Crop Over and Miami carnivals in the mix. I'm not sure if I will make it to the end but I will sure give it a goooood try!
This means that carnival prep cannot be delayed. If you are planning on trying these carnivals with me you need to start preparing from now.
First start checking out flights.
Leaving from the states or Trinidad you won't have much of a problem reaching Barbados, there are multiple daily flights. Leaving from Jamaica you start having issues. Caribbean airlines only goes direct to Barbados on a few days a week. Most days you have to layover in Trinidad for a night and travel the next day. This means paying for a Trinidadian hotel with no associated party or fun…."just so so money ah spen".
I found this to be unacceptable and so I booked my flight for a Wednesday which is a direct flight and will therefore be FORCED to party more than I originally planned ("oh the humanity"). Fortunately crop over is during a holiday weekend here in Jamaica and so I only needed to take 2 days of vacation.
Flights from Jamaica are about 470$ at this time (end of April)
Next, a place to stay
If you don't have a place to "kotch" for crop over, have no fear. Barbados has a healthy tourism industry and there is no shortage of rooms at decent hotels. The rates are also much more reasonable. If you are booking from the Caribbean ALWAYS ask about Caricom rates. This generally decreases your room cost by 15% with participating hotels as long as you can produce a Caribbean passport.
We found rooms from a low of 27$ per person per night up to 100$ per person per night.
Try to get rooms in the areas of Dover or Rockley (also called Accra). These areas are basically equidistant from most of the big fetes
Transportation…
Taxi cabs in Barbados are relatively expensive but car rental is also an option. I was able to find options with a simple google search from as low as 55$ a day. Remember….pleaaaase remember…… to ALWAYS purchase full insurance. It has saved me on more than one occasion!
Next up..fetes
The fetes are one of the two main reasons you are going to Barbados, so try to take in as many as you can. They are similar in price to Trinidadian fetes and so budget accordingly.
We will be posting our recommended fete list soon with more fetes than you can shake a stick at!
Last but not least!
Your costume for the road.
Barbados has a well established carnival with several bands offering costumes every bit as intricate as what Trinidad has to offer. Just like in Trinidad, some of the big popular bands sell out very very quickly and are hard to get into, but have no fear. We are here to guide you as best we can and to show you quality alternatives if you don't get your band of choice.  In terms of prices look at about 300usd for men and up to 800$ for the ladies as a rough guide.
Our Bajan correspondent "Lawless" will soon post valuable info on fetes you cannot afford to miss and how to get tickets, where to stay, what foods to try, how to get around and a general rough budget that you can use to help you plan.
So stay tuned and check back often. Join us as we continue our carnival adventures!
check out this video by Jody Forte!  Cropover I'm Coming!!
http://www.youtube.com/watch?v=fRAoPuX-RdI
LEHWEGO!