Your Crop Over Budget 2012.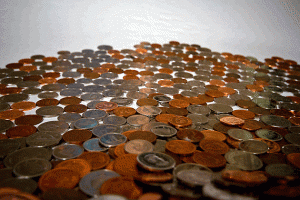 Now if you haven't booked your ticket for Crop Over, you are wasting time. With May at its end and new music coming out faster than I can keep track out, we are now just roughly 2 months away from the culmination of mass hysteria and revelry.
Get moving.
For all the newcomers who would like an idea of how much money you'll need to make the most of the experience, I've decided to do a rough draft budget.
You will need to make provision for: 1. Airfare 2. Accommodation 3. Food 4. Fetes 5. Transportation 6. Costume
1. Airfare
This will of course depend on where you're coming from. Outside of the Caribbean, Barbados can be a particularly expensive destination for visitors – upwards of $600 USD easily. Within the Caribbean, it's a lot more affordable and would be even more affordable had it not been for RedJet's untimely demise. If you're booking limit from somewhere like Jamaica or Trinidad, expect to find a ticket at around approximately $350 USD.
2. Accommodation
Barbados is ordinarily an expensive place to live – there's no getting around that. Fortunately, the summer is a relatively good time to get good deals on hotels and guesthouses, since as a tourist destination, this is far from being our peak time for visitors.
Let's say you plan to get here the Wednesday in front of Kadooment (good time, from Wednesday night through the weekend will be action non-stop guaranteed). And let's say you're leaving the Tuesday after. That's 6 days. I'm thinking you could probably book a reasonably nice hotel room at about $125 USD a night, adding up to $750 USD in total. Or you could go slightly more low-budget and come out at around $600 USD.
This is premised on the worse case scenario that you are traveling by yourself. Double occupancy will be much cheaper and can work out to between $350 and $400 USD per person for the entire trip.
3. Food
Let's just say that if I was a visitor, I would hope that the Wingdings special at Chefette is still around when I get here.
Food here is NOT cheap. No getting around. Most people on vacation don't want to cook their own food. If you're going to be eating out everyday, even at cheap fast food places, don't expect to spend much less than $20 USD a day, coming out to around $120 USD. Smart grocery shopping can cut this bill by about a third.
4. Fetes
Don't expect a glut of all-inclusives as you would expect at Trinidad Carnival.  Now if you're like me and are planning to party non-stop, as in every night, plus Foreday Morning, plus throw in a couple cruises over the weekend, plus Cohobblopot Sunday night, about 500 USD should be enough to have you covered, believe it or not, most of which would be spent on Bliss on Saturday, which is the only real all-inclusive must-go and 2 cruises (whichever cruises you choose, go to at least 2, cruises in Barbados are where it's at).
5. Transportation
This is another category of expense in which you can expect to take a hit to the wallet. Taxi-ing in Barbados is for people who have money to burn – it's just not economical. You can expect to be charged $25 USD for a 10 minute drive. You could rent a car at no more than $50 USD, which would be about the same money AND with the added convenience of being able to get up and go where and whenever you feel like. Some places and parties are easily accessible by ZR and minibus, which is only $1 USD from any given point to town, but granted some people may not be as adventurous when it comes to public transportation. Bear in mind though, that Barbados is small and you can ask anyone for directions – it's near impossible to get lost.
6. Costume
For the larger more extravagant and more popular bands, about $600 USD is the upper limit for females, and about $275 USD the upper limit for men. Exceptionally reasonably compared to Trinidad prices, but then again you're only on the road for 1 day, so it really does even out.
You will also probably want to keep about $200 USD on you for miscellaneous expenses that may arise ($300 for women, who are generally more fastidious).
Here's the breakdown in table form (this is over-budgeted for a single traveler):
| | | | |
| --- | --- | --- | --- |
| | | Male | Female |
| | | | |
| 1. Airfare | | 350 | 350 |
| | | | |
| 2. Accommodation | | 750 | 750 |
| | | | |
| 3. Food | | 120 | 120 |
| | | | |
| 4. Fetes | | 500 | 500 |
| | | | |
| 5. Transportation | | 300 | 300 |
| | | | |
| 6. Costume | | 275 | 600 |
| | | | |
| Miscellaneous | | 200 | 300 |
| | | | |
| TOTALS | | 2495 | 2920 |
Bear in mind that if you are traveling in a group, a good few of these costs such as food, accommodation and transportation can be drastically reduced. All in all, I would think that average person could have an absolute blast on $2000 USD. So if you've got the cash to splash come on down and if you don't, there's always next year!
Do you have the Cash to Splash?
Thanks to D'Arcy Norman for the photo