Tips for looking your best on the road for Trinidad carnival 2013.
After many long hours of training and eating well it's almost time for the big show.
Just doing exercise and keeping fit will get you in the door but you won't be the leader of the pack unless you perfect the finishing touches needed for greatness.
In the last few days leading up to the road you will need to consider the following:

1. Whitening your teeth- This sounds like such a minor point but trust me, it makes a difference. You will be spending ALOT of time smiling on the road in Trinidad. You should make the effort to put your best TEETH forward. There are several options available for whitening. Most take at least a week to work. Note: make sure to use an anti sensitivity toothpaste during this time:)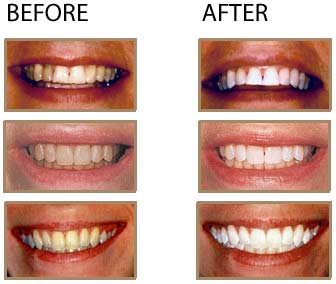 2. Get a good haircut fellas, look neat clean and presentable. Keep the hair short and tidy!
On the big day:

I'm feeling the vibe just typing this!
1. Put on your matching accessories. On Tuesday mas, all this means is make your shoes match your costumes a bit (us guys have it easy eh ladies:p). The time is NOW to buy a matching pair of comfortable sneakers and work them in gently on a clean treadmill in the gym. Make sure to keep them clean and shiny. It seems like minutiae to us, but girls watch this stuff, at the very least on a subconscious level.
2. Make your body hairless.
You can choose the method….straight razor, depilatory, fire….whatever way you choose, just make sure that come Monday and Tuesday morning you are hairless. This makes all your hard gym work show more effectively. You have never seen a hairy fitness model…they are all as bald as a babies behind.  Hairless underarms also help with the next point.
3. Dont sweat it-Another very important task is to start experimenting with different antiperspirant deodorants and body sprays. Carnival is a long and sweaty affair. You need to at least try to not get frowsy!
Spray on antiperspirants have worked better for me and a good body spray is always good as well. Another tip is to bathe with an antibacterial soap to decrease your bacterial flora and minimize odor.
4.Buy this sunblock!(<–click link)
It can be hard to find these in Trinidad because tens of thousands of carnival tourists come and buy them all up! Carry your own. These spray on sunblocks protect you from energy sapping sunburns and have the added effect of making your hairless body glossier than a glazed donut!
You will glisten in the sun like you were dipped in Vaseline but without the slimy feel. Try to remember SPF lip balm or your lips will look like Vibez Kartels on ash wednesday!
5. Wear them LOW-Buy the shorts a little big so you can pull them down to expose the little ablets by the groin regions made famous by d'angelo.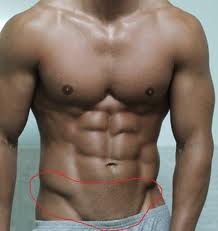 6. Must…not….breathe…-From now, you need to practice the fine art of flexing your abs as hard as you can while keeping your face a mask of calm and joy. Do it in the mirror, do it when lifting at the gym, do it when taking a dump….do it till you can do it right! Don't ruin your precious carnival photos with a flex face!
There you have it. The art of polishing your performance in the narcissism Olympia that is carnival!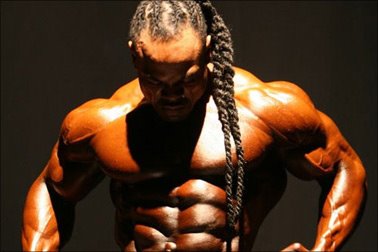 Did I miss anything??