The Wadadli Files : Where's the Party At? The Antigua carnival 2013 fete list
Contributed by Butter P.
61 Days until the start of Antiguas Carnival and the pre carnival feting has already started with a bang!The pre carnival fetes in Antigua are a mixture of All inclusives, Concerts and Cooler fetes and the prices can't be beat with concerts starting as low as $10 US and Drinks Inclusive starting at $50US.
The party atmosphere here is electric with parties ending when the sun comes up and even then the patrons dont want to go home. "We not going home til the morning come, No we not going home til we see the sun" Sorry trailed off there for a bit, back to our fete list. LOL!
Below is your Ulitmate Pre-Carnival Fete list for 2013. Some are staple fetes for the Carnival Season and some are the new kids on the block.
*High lighted are the fetes that I have personally attended which I believe have most, if not all of the necessary factors for a good time. However always remember the most important factor for a good time is the attitude of you and your crew, with a splash of alcohol on the side!
June
June 1st Girl Power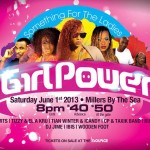 June 15th -Stage
June 22th- NBA Nothing But Alcohol
*June 28th – Heelz: The Inclusive (All Inclusive) Recommended
June 29th- LOL Lots of Liquor Cooler Fete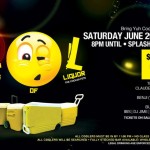 July
July 5th H2O Wet Fete
*July 6th- White Fete The Caribbean Snow Storm (Drinks Inclusive) Recommended
*July 13th- Blue Jeans (Drinks Inclusive) Recommended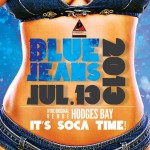 *July 19th- Power Rumble Recommended
July 20th- Colors (All Inclusive)
*July 20th -Red Eye Recommended
July 26th Bacchanal Drinks Inclusive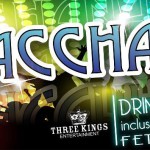 August
August 2nd – ICE Insane Cooler Experience
*August 3rd – Breakfast Fete (All Inclusive) Recommended
August 11th SKIN Beach Party
…So now the Question is Which one will I be seeing you at??