Team Lehwego has been DWP'ed. Dwayne Watkins Photography at Trinidad carnival
If you live in Jamaica and type the letters "d" and "w" into google up pops Dwayne Watkins photography. I have been telling you about his photos for a few years now and I have done my best to follow in his footsteps with more spontaneous shots, minimal use of flash and lots of bokeh.
Bar none he is, in my humble opinion, the best photographer in Jamaica and I have yet to see someone who takes better carnival photos.
Believe it or not he used to be an IT professional and made the brave switch to his passion of photography, shooting his first wedding with a tiny point and shoot. Now, he has individual lenses that cost more than ALL my equipment put together. His services are now sought after internationally.
Well this year LP:TS hired Mr Watkins to document the exploits of that group for J'ouvert and on the road and so he linked up with team Lehwego for the rest of the week to try out this "carnival thing" I'm always talking about.
[amazon asin=B0097CXFCC,B0096W1P6G,B007FGZ1V0,B003VNKNF0,B0075SUHQC,B006T7QWGO,B0073HSK0K&text=www.amazon.com&template=carousel&chan=default]
Well we partied hard and another carnival addict was born.
One of the advantages of having an amazing photographer in your midst is the amazing photos (some seemingly better than real life) to help you keep your memories.  Mr. Dwayne Watkins,  I gladly induct you as the newest member of the Lehwego Team.  WELCOME!
When he gets a break from his very hectic wedding photography schedule he has promised to send me a link for an album from Yuma.  Keep your eyes peeled for that!
Look out for him if you do the double and jump in Jamaica carnival!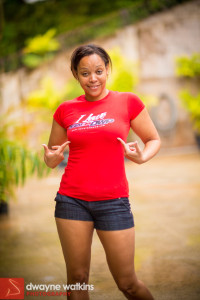 Get DWP'ed!