Soca awards and Parade of bands in HOLLYWOOD!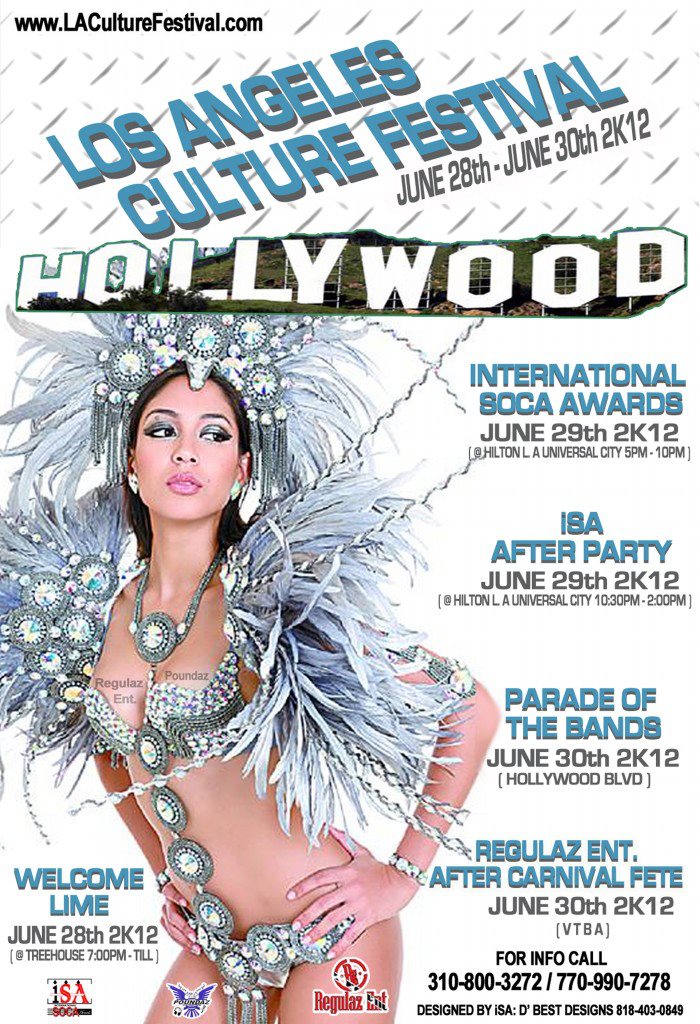 Here is the flyer for a new Carnival in the Hollywood area of LA.  I know a few of my readers live on that side.  I'm expecting you all to attend and take wonderful photographs (as official Lehwego photographers).  It will be interesting to see the response of the local citizens to this new spectacle.  For all we know it may be the start of something big.
Also look out for the 10th annual soca awards.  I hear this event was "less than stellar" last year in Trinidad but hopefully the kinks have all been ironed out.
We will definitely bring  you more info as we get it.
WHO SAY HOLLYWOOD?