New Jamaican fetes for Miami carnival 
Look ting. Jamaican soca fetes are starting to take their product overseas!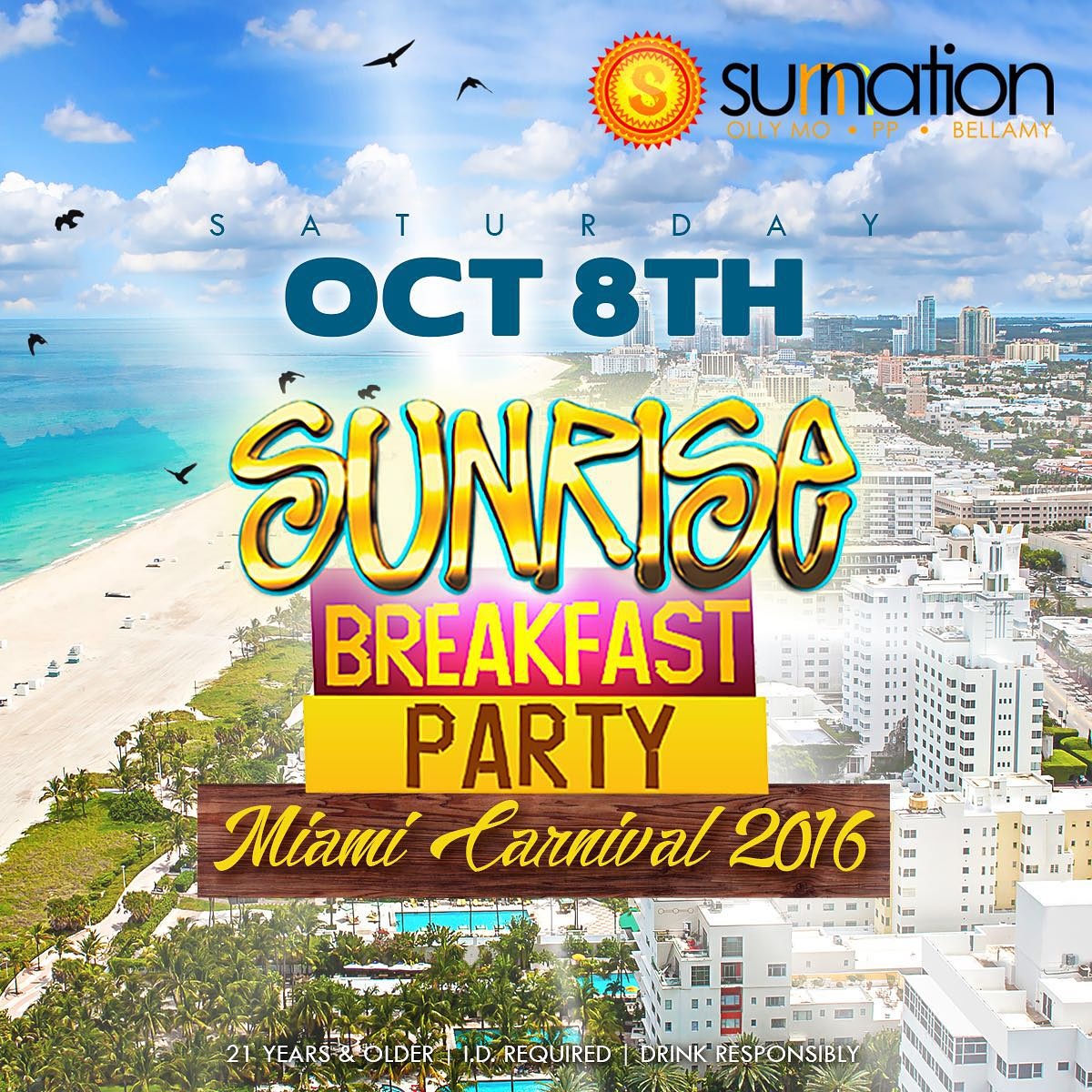 Well sunrise breakfast fete has made a big announcement that they will be breaking into the international market with their first hosting in Miami on Saturday morning.
We have always loved this event here for carnival in Jamaica and can't wait to see whats in store with the rising sun. The response from Jamaicans locally has been pretty big and I expect more will make the short trip to Miami to experience this.
Also, keep an eye out for even more Jamaican surprises as I Love Soca, "Jamaica's coolest cooler fete" will also be making a move! This is THE biggest soca fete brand in Jamaica and its sure to make a big splash in Miami.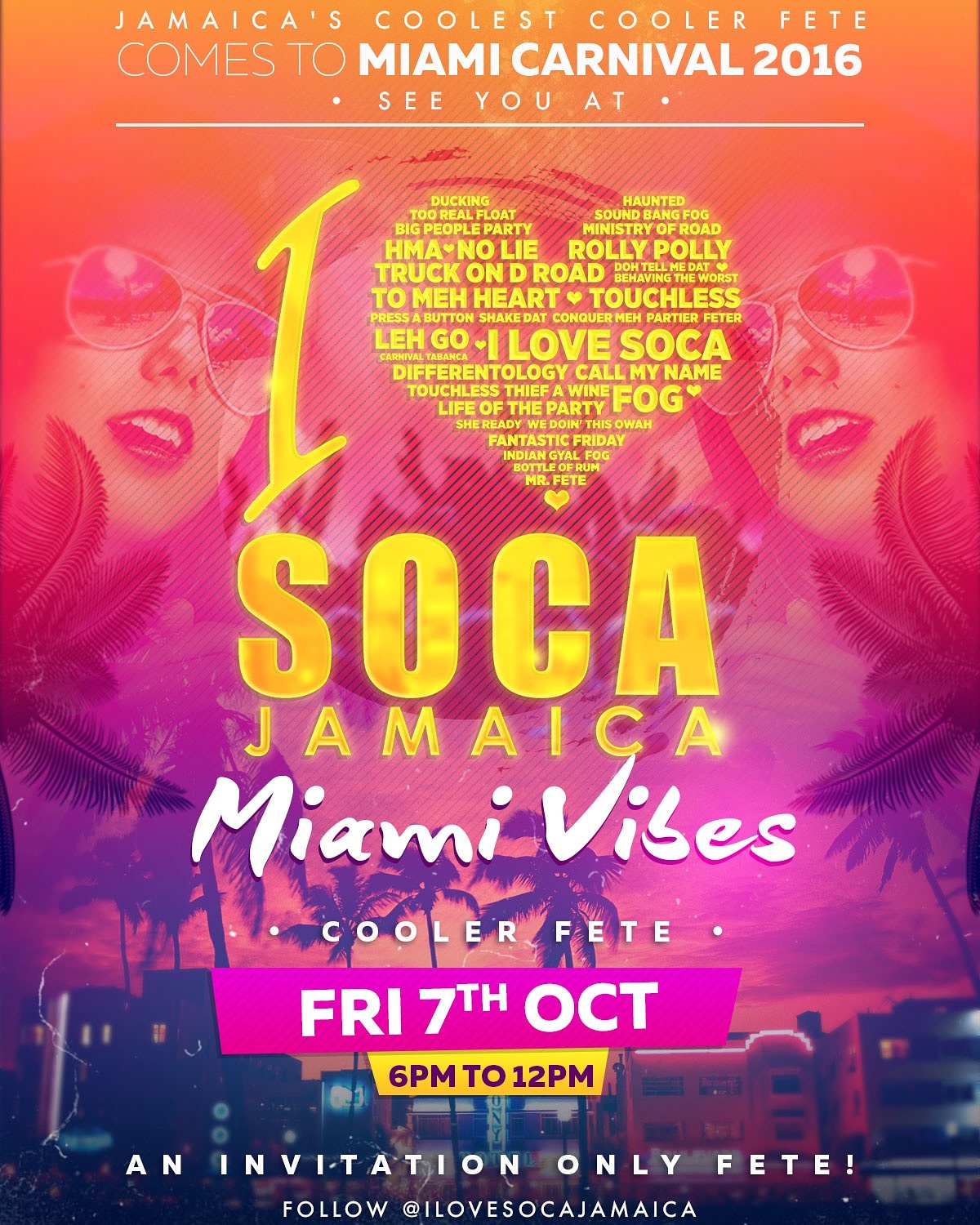 As usual keep your eyes peeled to the blog. As I get more info I will post it. See below for a calendar of Miami events with #lehwegorecommended events marked in red.(wait for it to load and resize then navigate to October OR click here