Misconceptions about Barbados (and Crop Over)
Guest post by our Bajan Correspondent, Lawless.  Look for much more from him in the coming months as cropover approaches!
On the topic of visitors to Barbados during Barbados, I thought I would take this opportunity to clear up a few misconceptions to avoid when coming to Barbados and in particular during this period. If any others come to mind or any readers have any questions, feel free to ask and I will modify this article as we go along.
1. Barbados has no crime.
Well…comparatively speaking, we have something of a low crime rate compared to other Caribbean territories, although petty theft has most definitely been on the increase. It's never a good idea to walk through Bridgetown in the dead of night with 500 US on you "just in case".
Unsurprisingly, instances of pickpocketing increase during this time of the year and a slightly more worrying phenomenon, car break-ins, has been creeping into common criminal habits. Take into consideration that many of the best fetes will be held at out-of-the-way and lonely locations and small though the island is, it is easy to get lost if you're don't know where you're going (for example, if you're going to Lush – The Ultimate Cooler Party Experience, at Pollards Mill in St. Philip, and you're driving, be sure to fill up on gas and walk with a map – that pretty much goes for anywhere in St. Philip, frankly). If you get caught napping, you can be taken.
Also, the recent "Cash for Gold" phenomenon makes it advisable that you do not 'bling' too heavily while out in public. The advisory? Take the same precautions here that you would wherever you're from and your Crop Over should be 100% incident free.
2. Barbados is expensive to shop.
This statement is only partially true. Essentials like transportation, food and accommodation do suffer from high mark-ups and are a deal more expensive than the usual. However, if you're interested in luxury shopping in Barbados as a visitor, you're actually in pretty good luck. Barbados provides duty-free shopping at various places throughout the island (Cave Shepherd in Bridgetown and on the West and South Coast, and the Limegrove Lifestyle Centre on the West Coast, for examples) for luxury shoppers interested in picking up some clothes/jewellery/other luxuries which might actually be more expensive to obtain overseas, depending on where you're coming from.
[amazon asin=1847473903,B007D1GNYG,B008Q4MRGW,B0097XVM58,B005IGUUBU&text=www.amazon.com&template=carousel&chan=default]
3. It never rains in Barbados.
Obviously, it has to rain for people to survive, so this is an exaggeration. Nevertheless, while Barbados does enjoy perennial summer, in recent years it has become commonplace for overcast conditions to take over quickly and for heavy showers to start without warning. This does not require you to where a hoodie everywhere you go, but I do have to admit that I can't help but chuckle a little at those tourists in the roofless mokes who find themselves caught in a downpour.
This has a tendency to spoil your beach days, but believe it or not, it can make for some epic Kadooment day action. It has rained on at least 2 of the last 3 Kadooment days (if not all 3) and the rainy weather has actually led to some beautifully uninhibited behaviour on the road.
4. Barbadians are stush and don't know how to party.
It takes a while for a Barbadian crowd to warm up, there is no denying that and you will not see the reckless abandon that you will see at a Trini party – but I believe that this is true of most parties around the world when compared to Trini parties! You can expect to see some pretty wild behaviour at any good party in Barbados – the key is knowing what the "good parties" actually are, as opposed to going to those parties where people go just to be seen. Some advice? Be sociable and you'll make friends quickly which will improve your party experience 10-fold.
This is especially true around Crop Over when average parties become good parties simply by virtue of the good spirit that everyone is in. You will not get the glut of all-inclusives during Crop Over that highlight the Trinidad Carnival Calendar, but what you will get is a slew of limes/parties like Frisky Fridays, Brewster's Road Crew, Pork Limes and the like, which will be perfect for keeping your vibe going from June straight through to the first Monday in August.
Even house limes can get pretty epic during Crop Over. I know because I've witnessed this firsthand.
But as always, don't take my word for it…experience it for yourself. 🙂 And now with the LehWeGo crew on its way, you can bet it will be covered from all angles!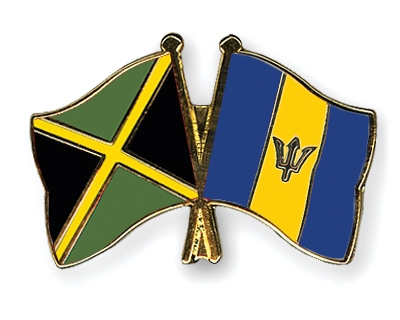 LEHWEGO!!