Crop over bands and costumes for 2013
Time is flying and crop over is coming…..quick! I have managed to score some decent accommodations and we have rented a small car for our trip. The pieces of the puzzle are falling into place.
The next step is deciding on what costumes we want for kadooment day!
Are there choices?
Jamaica has one Mas band….Barbados has a more mature carnival product, likely second only to Trinidad in the Caribbean. They have several!
But I want to know where the crowd goes and who has the best vibes and services. I asked a rather famous friend who had been there before to chime in.
Thoughts from an experienced masquerader
From her experience Blue Box Cart is like Harts.
Baje is like TRIBE the most popular band with lots of celebrities and popular with Trinis .
Fantasy would be more like YUMA, a smaller band of mostly young Bajan professionals , some Trinis.
Power X Four is like Legacy in Trinidad they even have the same costumes sometimes.
Zulu's bandleaders are Trini and they broke away from Fantasy so their crowd is still undetermined.
Decisions, decisions
Well. Me and my crew are leaning towards Baje but tell the truth Zulu's presentation is rather tempting and they seem to have the endorsement of Caesars Army, and if they like it, I will at least consider it! Fantasy also have some good looking gear for the road
Well there is still time to decide as the smaller bands seem to take a little longer to sell out. In the meantime while we wait for some of the other big bands to launch, I will research the amenities offered by the bands. I hear the costs in Bim are low cause they skimp on the amenities:(
Let's see what the next few weeks bring.
Take a look at what I have seen so far.
Check back regularly as I will update this page as new bands launch!
Fantasy Costumes photos and prices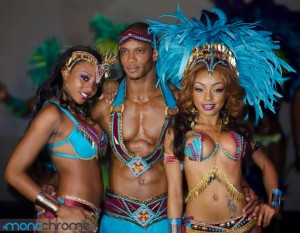 Zulu international costume photos and prices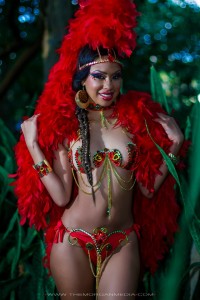 Blue box cart (Harbour lights) Costume Photos and prices
Dragon fly "mass" costumes and prices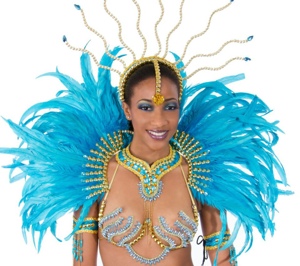 Baje Costumes and Prices