Caesars army and Beach house updates for Cropover 2013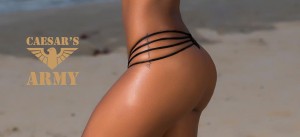 See end of post for UPDATES::::
Well I have been reliably informed of the location, time and price of Beach house Barbados. I have also been advised not to "buss" that info till they do. What I can tell you is that its on the east coast of barbados, starts at 2pm on Aug 1st and dont expect tickets to be cheap……at all!. As soon as the info is made public on their page I will update this one.
UPDATE: the price for beach house is 150usd. The last thing now is the name of the beach they using as the venue:)
Check out their new video.
I also contacted my Caesars army "link" and got a few more morsels of info from them as well.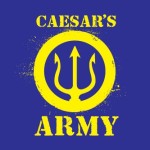 AMBUSH will take place on Sunday August 4th from 2am to 7am at "an undisclosed location" aka BUSH!
They also confirmed their after Kadooment Cruise for Monday August 5th as well. Take a look at the cruise Caesars army had from 2011.
They too are holding their info close to their chest and will release it soon.
Future updates for these events will be posted on this page. Check back often for more info!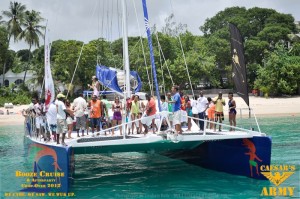 UPDATE:
The Post Kadooment cruise will be  called "OH SHIP"
See the flyer below , I will update with more info as it becomes available: