Beach House goes to Cropover?
First it was Caesars army with AMbush and now another heavy hitter has confirmed to my sources (and facebook) that they are joining the fray in Cropover for 2013.
Beach house entertainment is carrying their signature event to cropover this year.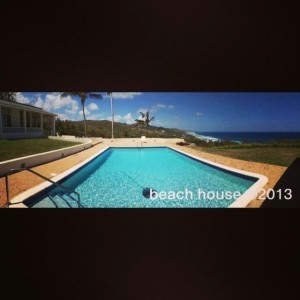 It will be interesting to see when they schedule their event and if it will compete directly with any of the usual big Bajan parties.  With this influx of Trinidadian competition it will also be interesting to see if the  Bajan promoters step up their game.
I for one am happy for a wide variety of fetes to attend and will try to take in as many as humanly possible in the few days the Lehwego crew plans to be there, but at the same time, when in Rome do as the Romans do, and I am looking forward to trying out some good Bajan fetes preferentially.
Lets see what happens!

Let's do the Triple? Trinidad, Jamaica, Barbados!