AMBUSH in Barbados for 2013?? Update!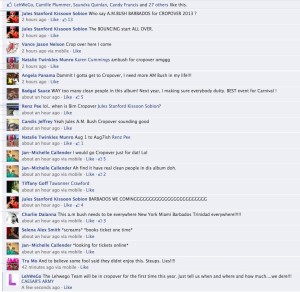 Yes my friends, Lehwego will be making it to Cropover for the very first time this year and guess what!….so will our favorite event….Caesars Army AMBUSH.
I have contacted Caesars Army and have learned that AMBUSH Bdos is in the works and is currently being organised. So, barring any disaster or unforeseen complications, we will in the bush wukking up come August. I will soon get the dates and further details but I have been assured that it will be at a time where you cant miss it.
Trinidad was epic this year and my first Cropover looks like it will be an event to remember as well!
UPDATE
I have been reliably informed that where there is AMBUSH there is a CANDY COATED PARTY BUS!
STAY TUNED FOR MORE INFO