Just a quick post to let you know about a few subtle but useful changes to the site.  Its a new year and its time to make it more useable in this age of nibble size social media bites.
On desktop computers you will notice that the Lehwego facebook feed is now available in the left sided sidebar and a larger instagram feed on the right.
The Carnival in Jamaica party calendar is up in the top left and will be updated with fetes as time goes on to help you plan your jamaica carnival trip.
Also on the right is a selection of our more recent videos.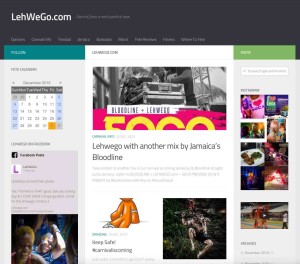 On your Cell phone all these new features are found under the normal list of recent blog posts.
More changes are on the way soon.
This feels like a good year.  I plan to start refocussing on what works best for me to bring better content to you.
LEHWEGO!