Need a costume/ticket/ride/anything??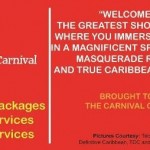 For a long time I have always depended on friends to help me, a Jamaican in Jamiaca, to get tickets in Trinidad.  I would have to organize myself and find out about renting a car, finding a place to stay etc, etc. It can be a real drag.  At long last services that do all this for you are becoming more and more available.
Its sometimes hard to send your hard earned money to people you don't know, half a world away.
Well, I have used 2 of these services and come out very happy.
These are The International Concierge Service and The Carnival Connection.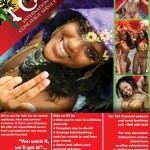 I have personally both of these services and have nothing but good things to say.  Give them a try!
Want to get more on your mobile device?
Windows mobile phones click here
Android phones click here (UPDATED)