A new and exciting Friday fete is coming for Trinidad carnival 2015!
I can't tell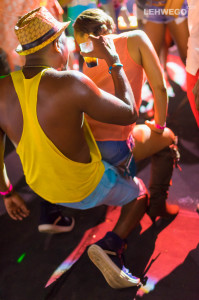 you much detail at this point, but I can tell you that something exciting and new is coming for Trinidad carnival.
It is a party conceived by like-minded individuals looking to share a good time with people who are Down To FETE!
Regardless of where you come from you will be welcomed with open arms.
So far you can know that its a cooler fete.   It will be held just outside of Port of Spain on Friday night from 8pm to 3am. And it will be exceptional value for money!
If you are partying with Lehwego with Rollin' that night we have your back.
Keep those hours open and keep your eye on this blog if you want to try something new!