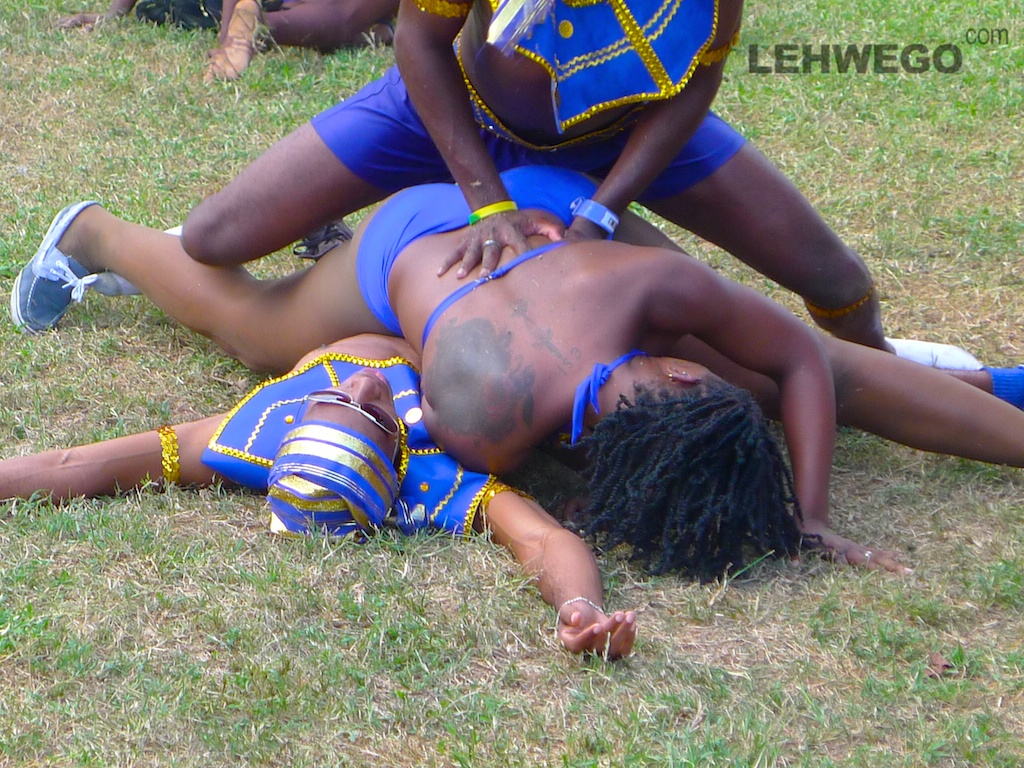 Despite going to U.W.I Mona for my 1st Degree, I never took part in, or even observed UWI carnival. So, I really had no idea what to expect from the experience this year. So before I go on, I'll let the video below do some of the talking for me. Take a look.
What has been seen cannot be unseen
Ok, so for those of you that couldn't be bothered to watch the video, let me try and sum it up for you. From where I stood (behind the Camera), UWI Carnival consisted of approximately 5 hours of hyper sexed students dry humping everything in sight. I know this sounds little extreme, but, to put it into perspective….One of the DJ's had to ask a student if he was trying to impregnate the earth….seriously. I've seen quite a bit of stuff being said online about the 'dancing' and 'behaviour' of the students, so instead of adding to that with this review I'll touch on some other stuff.
Like I said before, this was my first UWI Carnival experience so I had absolutely no idea what to expect and I have no past experiences to compare it to.
Try to see past the humping
Anyway, rabid dry humping aside, the vibe of the whole day for the most part was good. Drinks were flowing freely from the various trucks (Props to the Red Bull truck especially!) and students were out in large numbers all having a good time. The music for most of the day was spot on, with the various DJs on the trucks playing music not just from 2012, but 2011, 2010 and so on.
There were most definitely some stand out costumes. I'd even go so far as to say that the full white costume rivaled anything that Bacchanal Jamaica has offering for 2012. While the number of students actually wearing costumes was pretty small, those that did opt to go the full 9 yards definitely stood out! It really is apparent however, that the focus of UWI carnival isn't the costumes.
BUCKETTTTT
One of the other things that stood out to me was the Island Mas Jamaica "Bucket Crew". It really wasn't until this year that I was introduced to the concept of drinking alcohol from "a bucket". It's definitely a new and interesting concept to me and I was very happy to see it introduced into UWI Carnival. The Bucket crew definitely took the concept and ran with it. Let's see if Bacchanal Jamaica will take note and introduce it into their Carnival in the coming weeks.
The Bad
One of the major disappointments of the day for ME was the fact that late in the evening, "UWI Carnival" transformed into the "UWI Ring Road Dance". What do I mean by that? Well, instead of sticking to Soca and the whole theme of Carnival, all the trucks seemed to simultaneously switch to playing dancehall. As I've said before, I love dancehall, but, that's not what I'd expect from something being sold as a purely "Carnival" event. I know I Know, it's what the students what, and this particular Carnival is for them. It was just a little surprising to see the whole thing transform instantaneously!
Everything considered it was a very interesting experience. I definitely had fun shooting it, and I can only imagine how much fun it must be as a student to take part in it. For now, I'm left wondering, if I had a daughter, would I let her take part in what I witnessed? OR, would I handcuff her to her bed until the whole thing was over?
You've watched the video, what do YOU think of UWI Carnival?