Sunrise breakfast fete 2015
Carnival Saturday bright and early I crawled out of bed.  Last year I was late and that fate wasn't going to happen to me again this year.  Sunrise Breakfast fete was the climax of the Carnival season here in Jamaica and I wanted to experience every minute of it.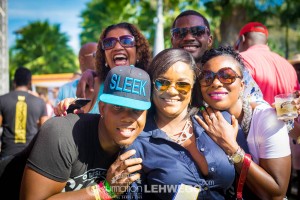 On arrival the venue was groundbreaking.  Just like everything else for Carnival in Jamaica, Sunrise Breakfast party had stepped up to the wicket and Batted the ball out of the park for "6".
The food court was bigger and better.  The dancefloor was bigger and better.  The bars were bigger and better.  The perfomances were bigger and better.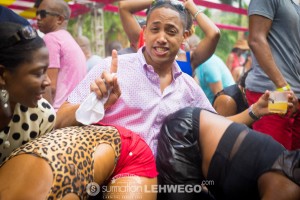 The crowd took it all in and there was no posing or stooshness in this fete.
The organizers also added the feature of a mist zone to cool down the heated bodies.  This, plus the cooling mist fans, were welcomed additions to the party as last year the main issue was that it was too hot.  As I write this post now, I realize that 2015's version of this fete has erased the 2014 version from my mind.
It was just that good.
If you come to Carnival in Jamaica and can only make it to one Fete…..Make it this one.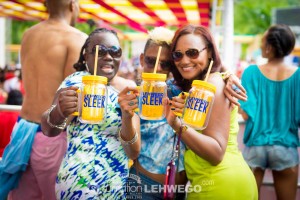 Dont take my word for it…see the photos and video below.
See the FULL ALBUM HERE