Spray tan and makeup services for Carnival in Jamaica
I have been giving you little tidbits of advice on how to look you best for the road for years.  Well it's no different for Carnival in Jamaica.  You should do your utmost to bring your best package forward for the road!
Here is a way to get that flawless look for the road.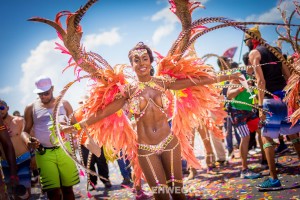 Spray tan!
It gives you a smoother looking complexion and trust me, when your skin colour is perfectly even all over it looks GOOD!  I first came across this personally for my bodybuilding competitions where spray tan helps to accentuate the competitors physiques.  Well, Carnival is not so different from a show! Usually carnival Monday is all that's needed to have a nice tanned look for carnival Tuesday.  In Jamaica we only have one day of mas so a spray tan may be a good option to get that perfect complexion….that last 1% of awesomeness!  The spray tan artist I use for my shows is Margo.  She has years of experience making male and female physiques look awesome on the competition stage.  Spraying you for the road stage shouldn't be a problem.
CONTACT MARGO @1 876 409 0334
please note that the spray tan needs time to set in so it doesn't rub off or run.  Contact Margo early to get your tan done early enough!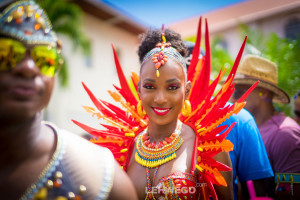 MAKEUP
For those of you coming from overseas and worrying about how to get your makeup done before the road, I have your answer.  Here are 2 trusted makeup artists that can help.
Dexter Pottinger
Makeup artist to the stars, Dexter is the MUA behind many of the cover photos for SLEEK magazine among others.  He is also in charge of the LEHWEGOandSLEEK makeup touch up at their carnival day lunch stop.
Contact him at 1876 847 2066
In Skin Makeup services
Another great makeup service who can give you the look you want  for your big day.  They are centrally located and can handle lots of clients at once.
Contact them at 1876 755 0682

Only a few weeks to go!
Are you ready?