New Soca fetes are coming to Jamaica (again)
Once again I come bearing great news for all socaphiles in the island continent of Jamaica.


I have heard wind of a new event by the Haunted Team on December 6th called "Afloat". That's all the info I can give you for now until they set the info free but as usual expect a high quality event from people who know and love the soca scene here in Jamaica. This one is a no brainer, start asking around the grapevine to get your invite.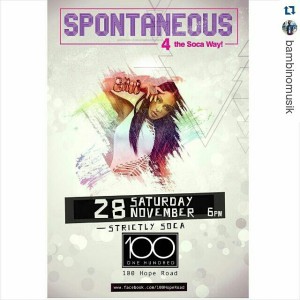 The other event I have gotten wind of is "Spontaneous, 4 the soca way" An event to take place at Kingstons newest hot spot Club 100 on November 28th. I will get more info on this as it becomes available.
Of course the usual big guns are coming back as well.   Soca vs Dancehall is December 19   and I Love Soca is boxing day. Both are #lehwegorecommended!