Jamaica Carnival 2012 review. Ah yah so nice!!
UPDATE:  I finally found a video that kinda captures the feel of Jamaia carnival.  Next year Lehwego will have our own but we will take a borrow till then.  Take a look at Bacchanal Jamaica 2011!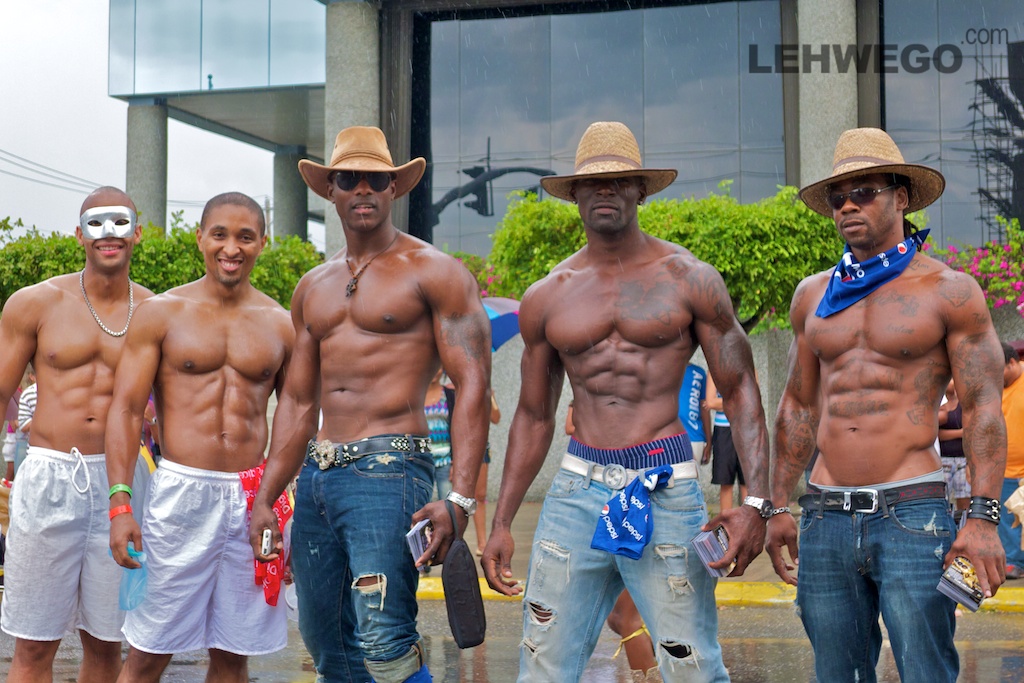 Sunday morning arrived and bright and early I was up and ready to hit the road.  I was quickly stopped in my tracks though, waiting for ThinkAkil to bring the sunblock.  NEVER go on the road without sunblock…you hear me!  Anyway, although he has the fastest car , ThinkAkil was late and we only got on the road a few minues to 11am.
I have literally had nightmares about missing carnival and this morning felt a bit like it.
All the same, Jamiaca carnival starts off slowly and builds up so we didn't miss much.  The road party was just getting started when we reached.  The morning is the photographers time in Jamaica carnival as it rains in the afternoon EVERY year and people stop posing and strictly party after that time.
This year after lunch can only be described as "magical". The cloud cover kept the sun at bay, the drinks were flowing and the women outnumbered the men by at least 8:1 (check the photos if you don't believe.  I can honestly say that this year I enjoyed the Jamaican road march at least as much IF NOT MORE than Trinidad.  Now don't get me wrong. Nothing can compare to the weeklong party Trinidad holds but the 5 hours I had after lunch in Jamaica was "up deh!". I'm sure lots of trini's are scoffing at my last statement, but don't knock it till you try it!
I got quite a few photos of which I have posted a few for you to enjoy including the picture above of the Devine Men of Choice….plus the 2 little guys in the corner.
Unfortunately our video equipment and the video contained within were given up as ritual sacrifice to the Jamaica carnival gods.   So we will be purchasing new equipment for our future endevours….Its a real shame cause this would have EASILY have been our best video! (plus that $&*# costs crazy money)
All the same, I managed to get a few photos for you to look at with my little point and shoot camera.
Join the Lehwego Facebook page to keep up to date with carnival, from a mans point of view
Trinidad and Jamaica carnivals….when will you do the double ??