Carnival in Jamaica 2016 with Lehwego and Sleek
Another year has come and gone and I'm happy to report another fun filled episode of carnival in Jamaica.
The "Road March"  as we call it here was our biggest in many years according to Bacchanal Jamaica, which I think is a direct result of people discovering the value and fun that carnival in Jamaica has to offer  then telling their friends.
We once again had the Lehwego and Sleek section ruling the road. Our sold out section again set the bar for goodies and lunch time amenities and had the road blazing with a large and vibrant costume presentation.
We wish to thank all the celebrities who chilled with us at lunch and  big thanks to the artists who gave impromptu performances inside our air conditioned lunch time lounge.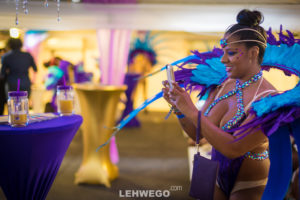 This year did come with challenges for us as we embarked on new methods of production. I intend to personally ensure the issues of this season don't ever happen again.
That being said we have big plans for 2017 both inside and outside of Jamaica.  Expect bigger and better costumes….more amenities….and a superb goodie bag as well as our signature Lehwego and Sleek cups to help you have the time of your life.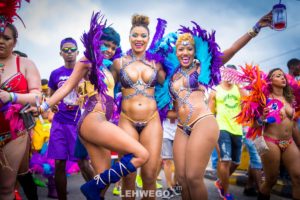 Carnival in Jamaica has grown SO much in the last 5 years. It's scary to think what things will be like  5 years from now. Next year, I know for sure that we can expect more and better fetes and even more excitement on the road.  It's a natural progression that I want to see continue.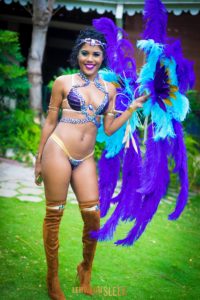 Take a look at our photos and video to give you a peep at the experience we promise to deliver to you, over and over again.