Bacchanal Jamaica carnival band launch 2014
Good news to report for Jamaica socaphiles itching for the carnival season to begin.
Bacchanal Jamaica is taking steps forward this year.  Like last year they are again having a band launch,  to be held at mas camp on January 3. Costumes will be on show and available for purchase/down payment.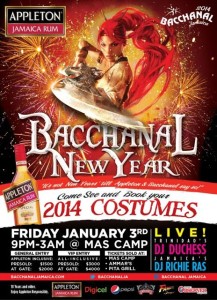 This year bacchanal will again be offering frontline. Last year's use of frontline costumes from a closed  trini band went well and I suspect this year they will offer their own frontline options. Only time will tell though and I will update you on this issue soon.