Thanks again to Bazodee Magazine for this great article!
The Kadooment Kooldown Korner
Hopefully, in the aftermath of Grand Kadooment Day, you still have both energy and a few travel days left to sample some of the interestingly beautiful sights, sounds and wonders that Barbados has to offer. The island's attractions are plentiful, diverse and as such, cater to disparate interests. So gather your Kadooment crew, toss a Bajan that you have met on your trip into the mix and explore! Your Facebook and Instagram pages will thank you as well as those friends at home eagerly living vicariously through your posts.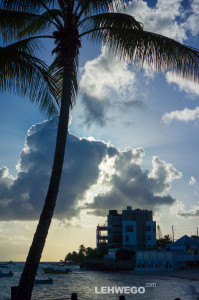 The Limerz
If you are a certified limer then these spots are ideal for you to visit. The bustling and extremely lively fish fry at Oistins is perfect for taking in a few beers with friends as well as stimulating your eyes and ears with the karaoke and line dancing sessions. You can even treat your taste buds to the many mouthwatering seafood options available. The famous St. Lawrence Gap offers a similar atmosphere with a multiplicity of bars and nightspots. And if you are a self-proclaomed rum-loving limer, visit any village rum shop for the authentic Barbadian experience.
* Oistins
* St. Lawrence Gap
* Village rum shop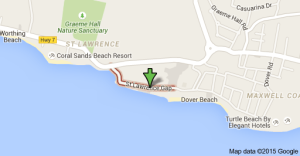 The Beach Bums
Barbados is famous for its beautiful white sandy beaches with crystal clear waters. Barbadians even boast of having one of the best beaches in the world, Crane Beach. There is a wealth of beaches to choose from but the following top the popularity list.
* Accra Beach
* Brownes Beach
* Brandons Beach
* Crane Beach
* Miami Beach
* Paynes Bay
The Saunterers
Take a stroll along these boardwalks and marvel at the breathtaking views provided by the widely open windows to the sea.
* Bridgetown Boardwalk
* South Coast Boardwalk
* West Coast Boardwalk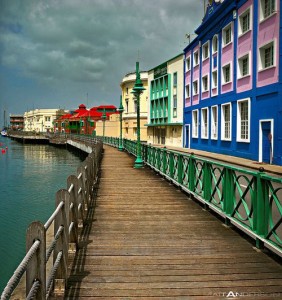 The Sightseers
To say that the tiny island of Barbados offers limited opportunities to stimulate the sight with scenery would be an overt falsehood and a grave injustice to the many beautiful, picturesque landscapes that flood the island. If you have access to a vehicle, whip out the navigation app on your smartphone or be old school and use one of the many portable maps provided around the island and seek out these mind-blowing vantage points.
* Bathsheba
* Bottom Bay
* Cherry Tree Hill
* Codrington College
* Conset Bay
* Cove Bay
* East Coast
* Farley Hill National Park
* Ginger Bay
* Gun Hill Signal Station
* Harry Smith Beach
* Little Bay
* Oistins (Feed turtles on the jetty!)
* St. John Parish Church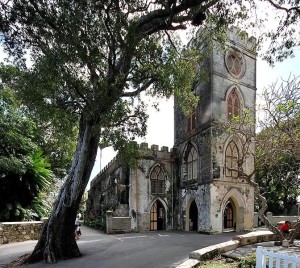 The Adventurers
If you or any members of your Kadooment crew are thrill seekers or adrenaline junkies then you will definitely give these excursions your nod of approval. However, bear in mind that unlike the attractions noted thus far, these have an associated cost, though special discounted group rates apply in some cases.
* Adventureland 4×4 Tour
* Aerial Trek Zipline Adventure
* Animal Flower Cave
* Harrison's Cave
* Island Safari Adventure Tour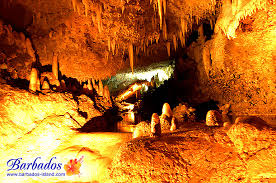 The Ocean Explorers
Oh boy are you in for a treat! Barbados is home to a number of shipwrecks and offers many opportunities to snorkel or dive at these locations as well as swim with turtles. If you're extra adventurous there is also a submarine tour that allows you to explore the wonders of the deep sea.
* Atlantis Submarine Adventure
* Carlisle Bay
* Catamaran Cruise
The Plant Lovers
These botanic gardens are filled with exotic plants and other greenery.
* Andromeda Botanic Gardens
* Flower Forest
* Hunte's Gardens
* Orchid World
* Welchman Hall Gully
The Museum Aficionados
View snapshots of Barbadian culture and heritage captured in time and presented in tangible forms. Some displays chronicle time from as far back as the days of slavery. Of note, the Nidhe Israel Synagogue and Museum is one of the oldest in the western hemisphere.
* Barbados Museum & Historical Society
* Folkestone Marine Park & Museum
* Nidhe Israel Synagogue & Museum
* Sunbury Plantation House
The Theatre Arts Devotees
Barbadian music, rhythms, dance, folklore, history and talent condensed into a stimulating stage presentation and floorshow. Although on the higher end of cost scale for attractions, these shows are worth every penny.
* Celebrations of Rhythm
* Harbour Lights Dinner Show
The Souvenir Collectors
If collecting memorabilia from the places you visit or light shopping is your forte, any of these below-stated towns will be fitting! You will find a number of souvenir shops as well as vendors plying handmade art and craft.
* Bridgetown
* Holetown
* Oistins
* Speightstown
No matter your Kadooment Kooldown choice, there is guaranteed excitement around every corner.
Enjoy!
About Bazodee Magazine
Bazodee is a creatively unique Barbadian magazine, which seeks to look at Crop Over from a Barbadian point-of-view but with a visitor-oriented focus. Join us as we help you navigate through Barbados' sweetest summer festival.
Visit our social media pages for Crop Over tips, event photos and more!
Website: www.issuu.com/bazodeemag Facebook: www.fb.com/bazodeemag
Instagram: @bazoodee_mag
Twitter: @bazodeemag
E-mail: [email protected]