For me, dieting for carnival has been about SUFFERING!  Eating tasteless, bland foods day after day to achieve my goals has always seemed like the only way to success.   Well some of my team and a few of my fans have shown me some great ways to diet with less DIE.
Take a look at some great recipes.   
More to come soon!
Breakfast egg cups
12 pieces of chicken or turkey bacon
3 cups of egg whites.
12 grape tomatoes cut into pieces
1/4 cup of chopped onions
A bundle of chopped spinach
Olive or coconut oil to grease pan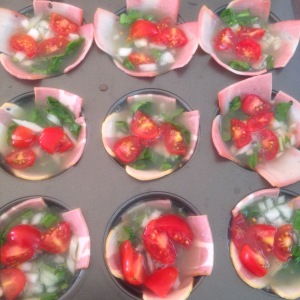 Preheat oven to 350
1. Lightly grease pan with olive or coconut oil
2. Cut the bacon in two and cross them in muffin tin
3. Add tomato and onions and chopped spinach
4. Add 1/4 cup of egg whites to each cup
5. Bake in oven at 350 for 30 min
6. Broil for about 5 min so the egg can get colour
You could also add kale or any other vegetables. I don't add salt as the bacon already has sodium.
Each cup is only 75 calories.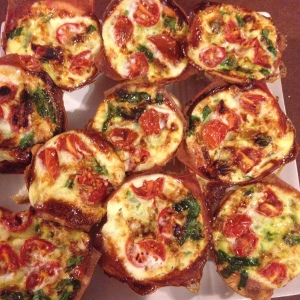 Roasted pumkin with black eyed peas pimento and broccoli.
Peel and cube pumpkin in one inch pieces.
Put in baking tray and put about 3/4cm of water.
Drizzle pumpkin lightly in olive oil and season as you wish (I used chadon beni infused salt, black pepper and thyme).
Roast pumpkin at 400F for 35 minutes
Cook pigeon peas in slow cooker with garlic onions and seasoning.
When done chop up broccoli and pimento and steam these three ingredients for about 9minutes.